Happy to be back – Say students of DCM Presidency School
Written consent of the students' parents was taken before reopening of the school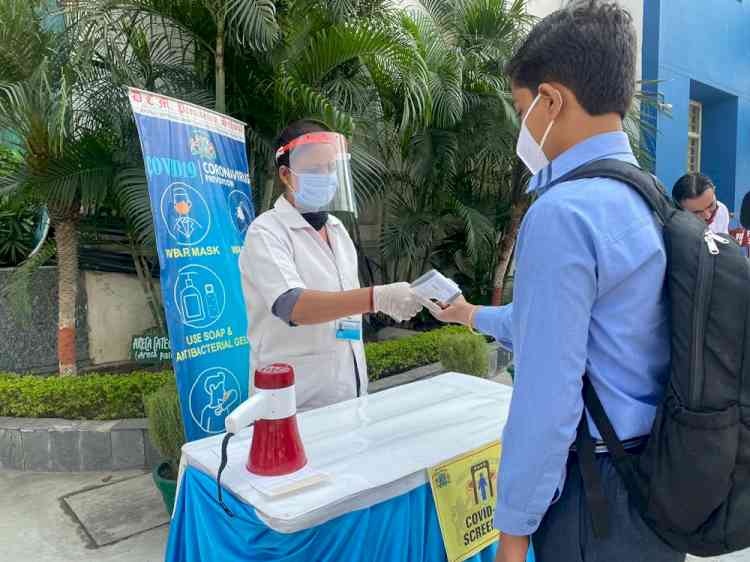 Ludhiana: For the first time since March-end when restrictions were imposed to check the Covid-19 pandemic, DCM Presidency School opened for, the students of classes IX to XII in a phased manner, for taking guidance from their teachers.
The Principal Ms.Rajni Kalra explained that the school has done a lot of planning to do right from fixing specific entry and exit gates, to appointing staff and materials for thermal checking and sanitization, seating arrangements, and trained staff to monitor students for social distancing. School entry points have mandatory hand hygiene (sanitizer dispenser) and thermal screening provisions.

Written consent of the students' parents was taken before reopening of the school. In the context of COVID-19', special seating arrangements have been made to ensure a distance of 6 feet between chairs, desks, etc and the teaching faculty ensures that they and students wear masks at all times. Sharing of items like a notebook, pens/pencil, eraser, water bottle, etc. amongst students is not allowed.

The students of the DCM Presidency School said that they felt very good by coming to school on the first day and that they used to remember the school days taking online education when at home .They said that they are happy to see their teachers and friends.