'Gucci Armani' fame Simranjeet Singh shines with his popular music 
His recent song 'Thodi Wala til' with Bohemia has crossed over 15million views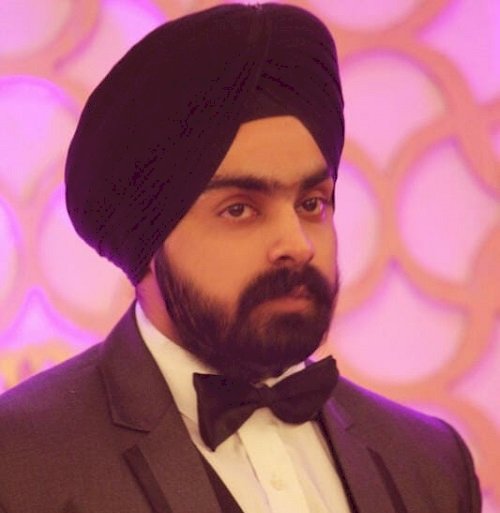 Simranjeet Singh.


Putting the Punjabi on the pedestal and ruling the chartbusters with his sheer dedication and popular tracks, Simranjeet Singh, has arrived and going places. 
Born and raised in capital (New Delhi) Simranjeet has shown tremendous growth, talent and sheer dedication in his field and career. A popular name among fans with his tracks, Simranjeet is equally popular and respected among other budding artistes, such as Raftaar, Badshah, Bohemia and more, with whom he has collaborated.  
Simranjeet Singh pursued his MBA and found a place for himself on the corporate ladder, but deep down he was always an artist and eventually decided to follows his passion. His song, 'Gucci Armani' went viral within hours of its release and became the most trending song ever. 
His true calling has been stage performance, Simranjeet commands your attention on stage and with his sublime and soulful music, lyrics and voice, it's no surprise his concerts are always jam-packed and much sought-after events among music lovers. 
Simranjeet's second sensational hit song, Vroom Vroom, also went viral and still amongst one of the most watched song on social media. With brilliant lyrics and peppy music and of course his velvety voice, the song has garnered 25 million hits and counting in record time. 
His recent song 'Thodi Wala til' with Bohemia has crossed over 15million views and his song 'Cadillac' has crossed over 5 million views. 
With his much social media presence and talent, we can only hope, Simranjeet Singh keeps winning our hearts with each release and finds higher success.