Govt Home Science College organises online awareness session on drug abuse and youth during pandemic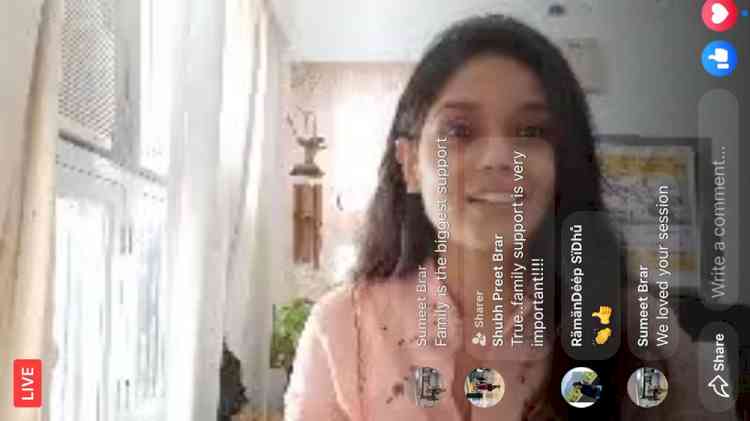 The session got an overwhelming response
Chandigarh: An Online awareness session on Drug Abuse and Youth during pandemic was organised by the college. The speaker, Dr Apneet Brar , a homeopathic practitioner and an alumni of the college talked about the widespread use and easy availability of drugs especially in Punjab and their manifold usage during the Pandemic as a means to ease stress and anxiety. She stressed on the importance of Online counselling sessions in these times and how CBT, acceptance therapies and how group counselling can be of help to the youth to get rid of drug usage. She explained the dire need of Parental therapies and family based therapies that can play a vital role in keeping the youth in check today. She quoted figures by AIIMS telling that the calls on online helpline numbers for counselling had gone up to 200 % in the past few months and there were increasing numbers with each passing day. She related how drugs were seen as a safe passage to deal with the anxieties, insecurities and financial losses faced by the people in these times. She stressed on how family support can be of great help to everyone in these times and that parents should make that extra effort to spend time with children. It is necessary in these times that we be there for each other and make best use of this family time and be happy always. 
The session got an overwhelming response and was thoroughly enjoyed by the viewers. Queries of the viewers were also addressed. She thanked the Principal, Prof. Sudha Katyal and the department of HDFR for having given her the opportunity to share her views and spread awareness amongst the youth.