Government should provide relief to budget schools: Kulbhushan Sharma
Says these schools are on verge of closure by releasing list of existing schools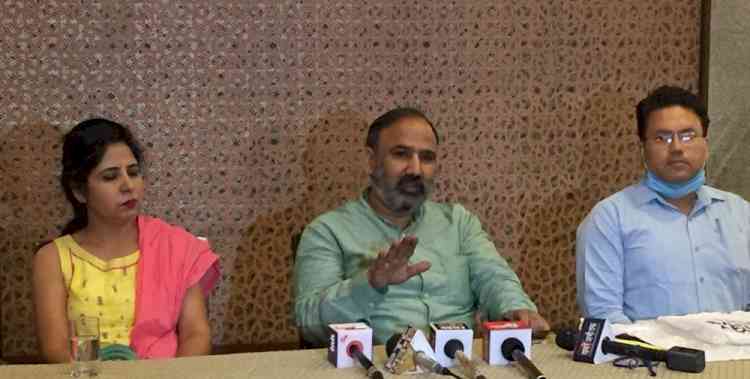 Chandigarh: Kulbhushan Sharma, President of NISA and State President of Private Schools Welfare Association, said that the Haryana government should include private schools, which are running before 2007, in the list of existing schools to give them immediate recognition and provide them relief in land standards and other conditions, so they can participate in the mainstream education and run the schools without fear. Kulbhushan Sharma said that there are hundreds of such schools in Haryana which have been engaged in the work of education for years and have been filing the U-DISE form issued by the government over the years and providing all their information on the MIS portal. The government released the list of existing schools twice but due to lack of departmental officers, hundreds of schools which should have been included in that list were not included. Consequently, these schools could not meet the required standards, thus, being on the verge of closure and being harassed every year. Kulbhushan Sharma stated that in the meeting that was held by senior officials of the Directorate in February last year, assurance was given that the list of all the schools will be announced and published soon so that they can apply for recognition.
Dinesh Joshi, District President of Gurugram, said that names of more than 50 schools from Gurugram alone have been sent to the Directorate after being recommended by the District Education Officer, and the schools have been waiting for their names to be included in the list for years where most of them are managed by women. If the names of these schools are not included in the list soon, these schools will get closed, which will pose problems for the sustenance of their families, and thousands of women who are employed as teachers will also become unemployed. 
Therefore, the government is requested to provide relief to these hundreds of schools by immediately releasing the list of schools which is pending with the Education Officers in the Directorate.