From tomorrow onwards, any person not wearing mask to be fined Rs 200: commissioner of police
For strict enforcement of curfew past 7 pm, 110 special nakas set up everyday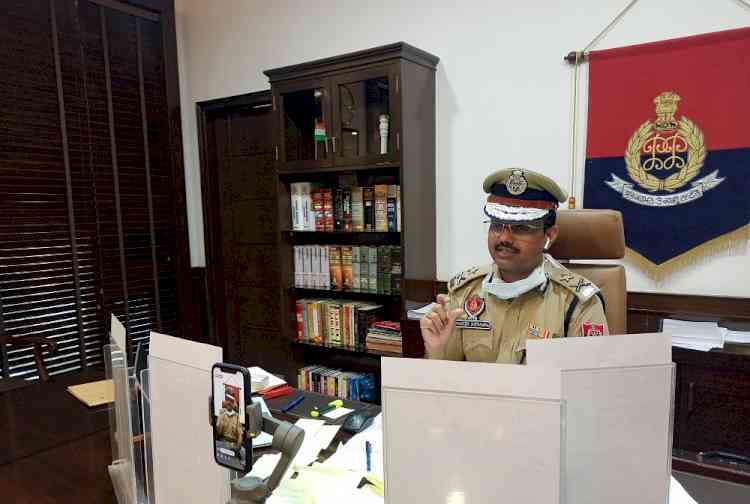 Commissioner of Police Mr Rakesh Kumar Agrawal. (File Photo)
Ludhiana: Commissioner of Police Mr Rakesh Kumar Agrawal today informed that from tomorrow onwards, any person not wearing masks would be fined Rs 200 by the police. He further said that for strict enforcement of curfew past 7 pm, 110 special nakas are set up daily, in which around 1600 police personnel are deployed. He said that for enforcement of curfew, the Ludhiana police is also taking help of around 3000 volunteers.
Mr Agrawal said that yesterday, the Ludhiana Police has registered 135 FIRs, 157 persons were arrested, 815 vehicles were challaned and 53 were impounded for different curfew related violations. He said that some persons were also sent to open jail, from where they were released on bail.
The Commissioner of Police has appealed to the residents to strictly adhere to government directions and do not come out of homes past 7 pm as the Punjab government has already imposed curfew in the state. He said that the Ludhiana Police does not want to harass any person, but all violations would be strictly dealt with.
He said that only one person can travel on a two-wheeler and three persons (including driver) in a four wheeler. He urged the residents to strictly follow all government directions if they want everyone around them to be safe.