Frames by journalism at PCTE
The exhibition showcased the talent of young enthusiasts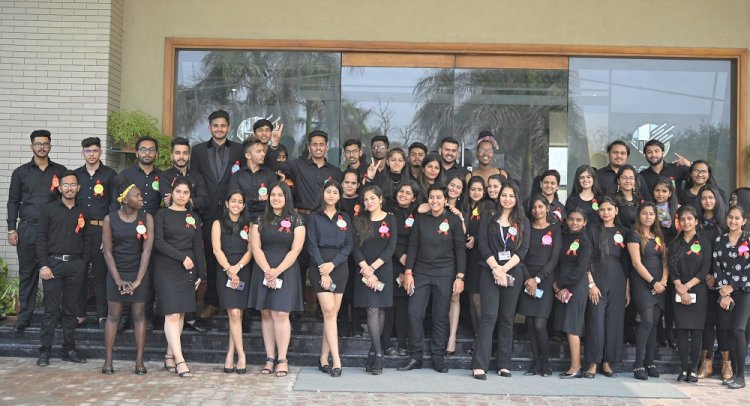 Ludhiana: Photography Exhibition was organised by the faculty of Journalism and Photography Club at PCTE on 27th February 2020. The exhibition featured 80 pictures, all clicked by Journalism students. Mr Harminder Singh Bhogal, Mentor for Nikon India for Punjab Region and Mr Jamneja Singh Johal, An Author cum International Photographer were the judges for the exhibition.
The exhibition showcased the talent of young enthusiasts who got an opportunity to display their clicks.
Pictures showcasing historical culture, candids, exuberant joy, still, objects were exhibited. Sanskriti Verma student of Journalism quoted "We've been clicking  for this exhibition for months now and this is a result of all our efforts and guidance by faculty." Visitors were enamoured by the photo display and liked the concept of darkroom which shows a world which exists other than the real world. Visitors also gave captions to photographs.
Each and every photo was well accounted for by the judges. Mr Jamneja Singh Johal encouraged the students and asked them to feel free to contact him, whenever needed and quoted "Photography is within you, everything is in your head, try making the best use of your creativity", after evaluating, they finally decided three best photographs on display. Saksham Juneja (BAJMC 2nd YEAR) bagged the first position, followed by Balpreet Singh (BAJMC 1st YEAR) and Jayant Sharma (BAJMC 1st YEAR) bagging 2nd and 3rd position respectively.
Ms Prabhleen Kaur (Coordinator, Journalism Department) congratulated all the students and faculty members who were a part of this exhibition and presented Vote of Thanks to the judges.
Dr K.N.S.Kang congratulated Bachelor of Arts in Journalism and Mass Communication Department of P.C.T.E for holding this event. He further added that we at PCTE do believe that extracurricular activities can infuse a fresh lease of enthusiasm and motivation in students. He also encouraged students to participate in more of such events.