Farewell party at Brilliance World School
There were songs and dances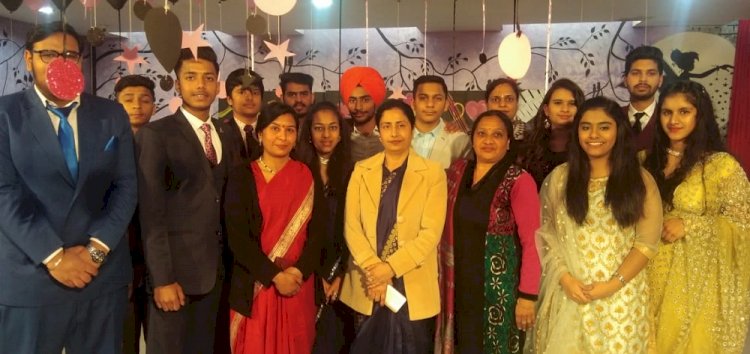 Panchkula: The students of Brilliance World School held a function to bid farewell to their seniors in the school.
Students of grades IX and XI gave farewell to the students of grades X and XII in an emotionally touching farewell. There were songs and dances celebrating the bonds if friendship and love shared through the years.
Memories of playing as a team and enjoying trips together made them nostalgic. The fun games and titles brought smiles on the faces though they all were heavy at heart.
The titles of Mr. Brilliance and Ms. Brilliance went to Suddhant Tiwari and Simran Rathore. Utkarsh Prabhakar got the title of Mr. Sporting and Chelsea Ahluwalia got the title of Ms. Talented.
Mrs. Niranjana Chatterjee, Principal of the school wished the students a successful future ahed.