Factories/industries and brick kilns can open provided they follow guidelines of district administration: DM
Says factories/brick kilns would have to provide lodging, food and medical aid to their workers within their premises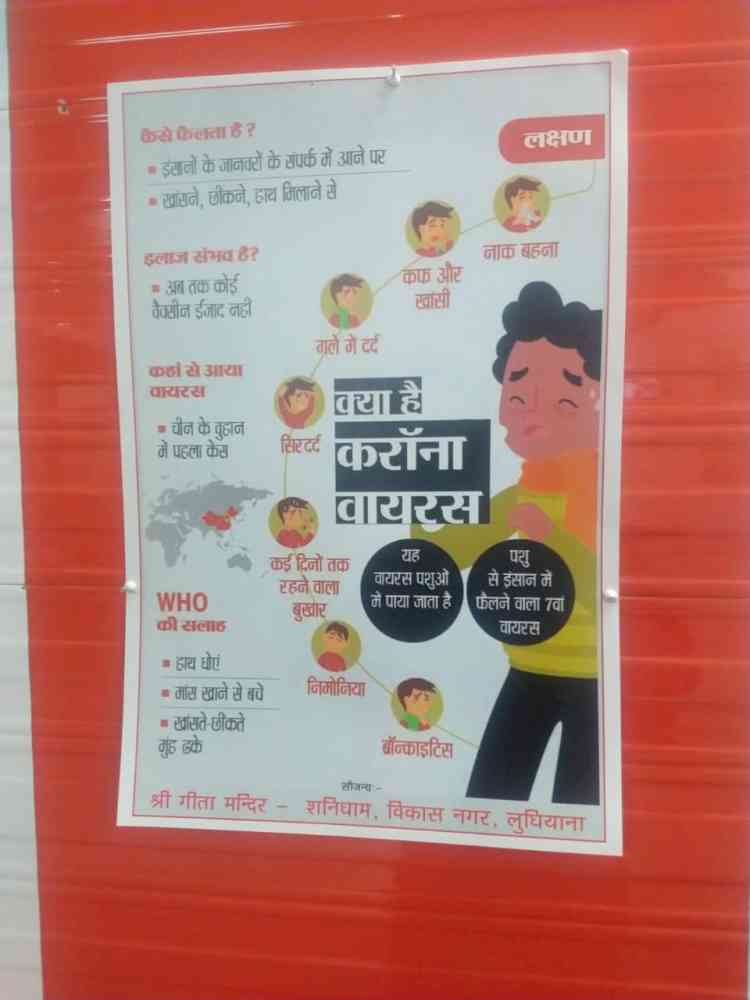 A symbolic photograph.
Ludhiana: In view of the ongoing lockdown due to Novel Coronavirus (COVID 19) in the district, the District Administration have allowed those factories/industries including Brick Kilns to open, who would ensure that their labour/staff stays within the factory premises and provide them food, medical aid and lodging along with some other formalities. He informed that once the permission is granted, the factories can open, but the staff/workers would not be allowed to leave their factory premises.
The District Administration has also issued an advisory to the industrialists to not terminate the services of any person or stop paying their wages.
While providing information, District Magistrate-cum-Deputy Commissioner Mr Pradeep Kumar Agrawal informed that the industrialists can apply for permission with General Manager District Industries Centre by sending an email [email protected] or contact him at phone number 94170-48930. He clarified that before granting permission, the District Administration would carry out a detailed inspection of their premises whether the industrialists can provide quarantine facility to their staff/workers or not.
He informed that a minimum distance of 2 metres should be maintained between two workers, they should be provided with face masks, hand sanitisers at all times, besides the entire factory should be sanitised regularly. In case of any violation in this regard by the industrialists, their licenses would be terminated immediately.
Mr Pradeep Kumar Agrawal further ordered that all the bank branches, ATMs, Banking Correspondents (BCs), Cash in transit/cash replenishment agencies, IT and engineering support vendors for banks shall be operational on March 30 & 31, 2020. He informed that the banking staff does not need special curfew pass to reach their premises and their identity cards would be used for this purpose.
In view of the lockdown in the district, the industrial establishments have been closed and the workers/officials/employees from other states, who were working there, have started their journeys back home. Some of them have started their journeys on foot, which is a violation of the lockdown orders.
While providing relief to such persons, District Magistrate-cum-Deputy Commissioner Mr Pradeep Kumar Agrawal have issued an order under National Disaster Management Act 2005 stating that the house/vehra owners where such tenants reside should not demand this month's rent from them, which can be demanded one month later.
Mr Agrawal said that when someone starts his/her journey on foot towards their home place, they become prone to get affected by Novel Coronavirus. That is why, such persons should reside in their houses/vehras only. He said that the house owners are directed not to ask for this month's rent from such persons, that can be demanded one month later. If any persons demands rent from these persons, then he would be fined or face imprisonment or both. He said that complaint regarding such violation can be reported at 0161-2401347, 0161-2402347.
He said that if any person decides to stay back at their home, the government would provide them with both boarding/lodging and food. He said that with the help of NGOs and social organisations, the district administration has already distributed 61,000 food packets in the district. He said that the administration is also trying to ensure that such persons should be employed in their factories so that they should not face any problem.
Mr Pradeep Kumar Agrawal further said that to deal with the violators of the orders related to the lockdown, four open jails have been set up temporarily in district Ludhiana. These locations include New SD School, 33 feet Bahadurke Road, Indoor Stadium on Pakhowal Road, Guru Nanak Stadium Ludhiana and Valmiki Bhawan in Moti Nagar Ludhiana. He informed that Superintendent, Central Jail, Ludhiana have been deputed as the overall incharge of all these four jails. He informed that four Additional Deputy Commissioner of Police level officials have been deputed as Assistant Superintendent Jail at these four locations.
He informed that it has been observed that some persons are making fake calls regarding shortage of ration at the control room. He has requested the residents not to make such claims/demands and should think about needy persons during these testing times. He said that action will be taken against any person making such calls related to bogus demand of ration.
NO NEW POSITIVE CASE IN DISTRICT:
Mr Pradeep Kumar Agrawal informed that the health department has taken 93 samples in the district till date, out of which 63 samples were negative, 2 positive (one each of Ludhiana and Jalandhar residents) and the results of 25 samples are awaited.