Expedite steps to finalize suitable location for Mohalla clinics in Nawanshahr and Balachaur-DC
Health department identifies site in Banga sub-division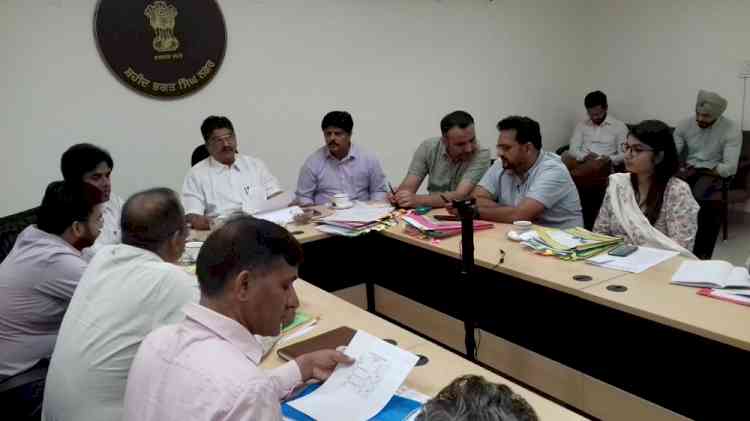 NPS Randhawa orders officers to hold special Covid vaccine camps in school for next 10-days
Nawanshahr, May 5, 2022: Deputy Commissioner Navjot Pal Singh Randhawa on Thursday directed the officials to expedite the process of finalizing the suitable places/buildings for setting up Mohalla Clinics in Nawanshahr and Balachaur constituencies.
Presiding over a meeting with top officials of administration and health department, Deputy Commissioner asked the Nawanshahr SDM Dr Baljinder Singh Dhillon (additional charge of Balachaur) to provide fulsome support to the health department in identifying the suitable locations (approximately 400-square yards) in both Nawanshahr and Balachaur constituencies where Mohalla Clinics can be established as per the directions of Punjab Government. He said that the health department has already found a site belonging to Municipal Council in Banga constituency and sent a suitability report of the location.
The Deputy Commissioner said that the Punjab Government had last week  instructed to submit a report related to the name of the selected place, building to run Mohalla Clinics in three of assembly segments and asked the officials to send information within a few days. NPS Randhawa told that the Mohalla Clinics would be started by the government to provide quality healthcare services to the people near their localities.
Further, he ordered the health department to ramp up the vaccination drive and hold special vaccination camps in every block of the district to ensure that no eligible beneficiary remains unvaccinated. He also told them to hold vaccination camps in schools for next 10-days across the district to cover students falling in the age group of 12-14 years.
Deputy Commissioner said that a total of 5, 24,498 and 4, 37,343 beneficiaries have got first and second doses respectively besides 10,964 have received the precautionary doses so far in SBS Nagar district.
Prominent among present on the occasion include ADCs Jasbir Singh, Amit Kumar Sareen, SDMs Navneet Kaur Bal, Dr Baljinder Singh Dhillon, Assistant Commissioner Deepankar Garg, Civil Surgeon Dr Davinder Dhanda and others.