Ek Mahanayak Dr B R Ambedkar is a never-told-before life story
The show is an inspirational story of Babasaheb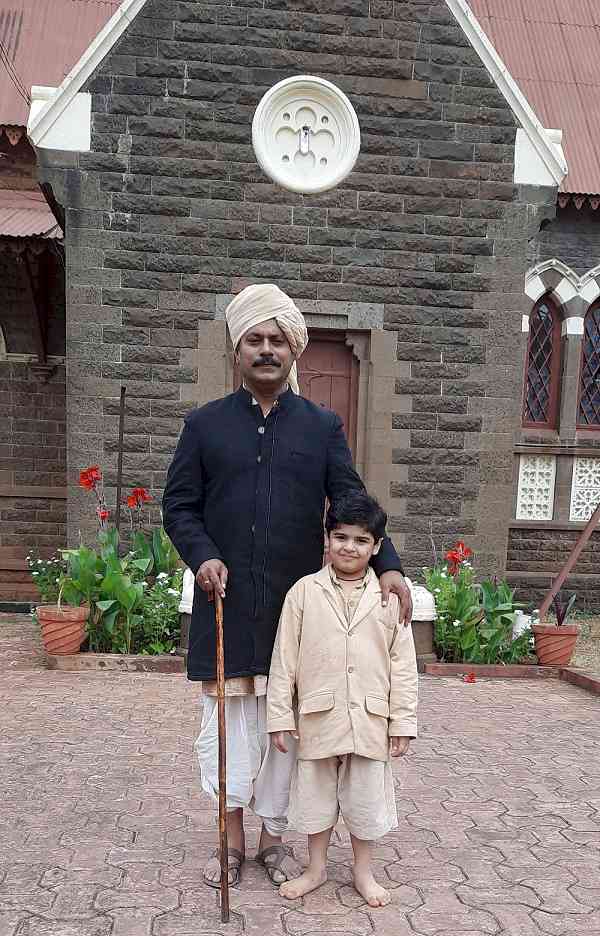 In &TV's Ek Mahanayak Dr B. R. Ambedkar, challenges surface in Bhimrao's (Aayudh Bhanushali) life soon after his father (Jagannath Nivangune) moves out with his stepmother Jijabai (Sneha Mangal). Bhimrao, who had to take up the responsibility of fending for his family, managing education and work was faced with another challenge. When he finds out that Hari Seth's son Suraj is misbehaving with him, he takes a stand which backfires. In a dramatic turn of events, Suraj ends up blaming everything on Bhimrao, holds him responsible for separating from his father and eventually, threatens to commit suicide. In this situation, would Bhimrao be able to avert the situation, or will the blame fall back on him? 
Jagannath Nivangune said, "Tough situations only makes one stronger, and this will be evident in the case of Bhimrao who has been trying to manage and take care of everyone around him. But with misunderstanding taking an ugly turn, will the blame of the father-son separation be put on Bhimrao? How will he fight this battle without his father Ramji who has been his support system and guide?" 
Ek Mahanayak Dr B.R. Ambedkar is a never-told-before life story in the Hindi GEC space of this extraordinary personality, crusading spirit and how he became the precursor of united India. Produced by Smruti Sushilkumar Shinde's SOBO Films, the show is an inspirational story of Babasaheb and his journey from the age of five to becoming the prime architect of the Indian constitution.