DPS RNE Ghaziabad organises a Donation Drive in schools of underprivileged students
DPS, RNE Ghaziabad organised a large-scale Donation Drive distributing books, furniture and other valuable things to schools admitting children from the lower rungs of the society.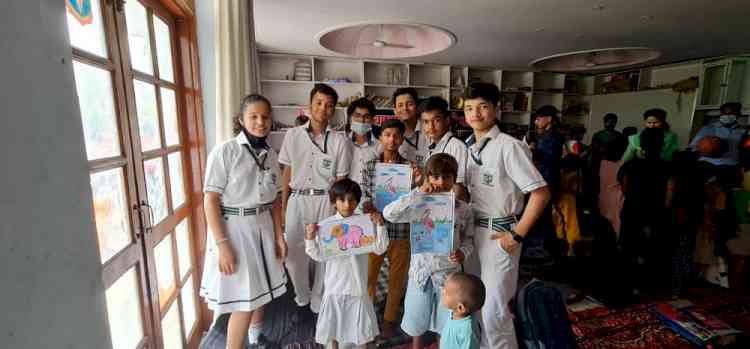 The Community Outreach Club of DPS R.N. Extension led the donation drive with 26 student participants from classes IX-XII volunteering to provide their services to the underprivileged children in a school near Radisson Blu, Kaushambi.
Accompanied by 4 teachers, the student volunteers gave sets of stationery wrapped as gifts, colouring sheets, colours and old textbooks to the school children. Making students a part of the donation drive was to develop a feeling of empathy and altruism among them.
The DPS volunteers also played with the school students and had a gala time with them without any inhibitions. They also praised the astute presence of mind of the students and appreciatively talked about their resolute zeal for learning and turning their future bright irrespective of the difficult enduring circumstances.
Pallavi Upadhayaya, Principal, DPS, RNE Ghaziabad said, "The DPS student volunteers professed their gratefulness for being brought up in a privileged environment with access to the best facilities when they saw nearly 60 students in classes nursery to VIII studying different levels of various subjects in the same room at the same time. They promised to help these students achieve their dreams and found the entire donation exercise an enriching and beautiful life experience."