Doctor's Day celebrated in DMCH
The function was conducted by NGO named 'WND'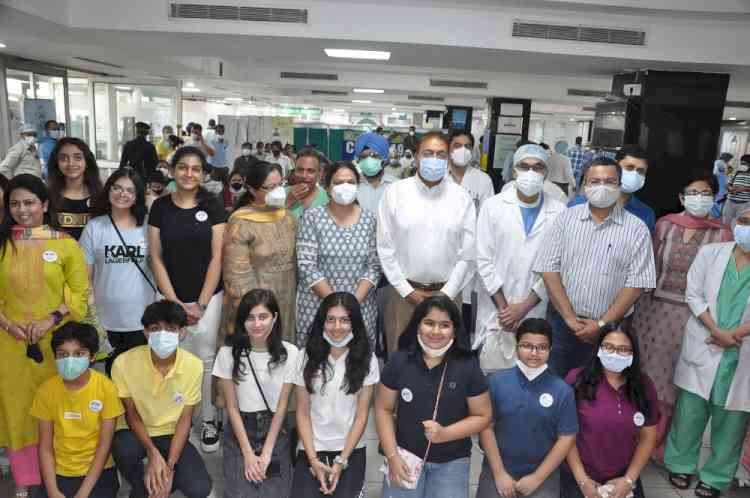 Ludhiana: On occasion of Doctor's Day today in DMCH, a brief function was held today in Main Reception area of Hero DMC Heart Institute.
The function was conducted by NGO named 'WND' who has been in existence since year 2019 and has been actively working in the spheres of women health care, literacy for underprivileged and youth empowerment.
During the function, many doctors who worked extensively during peak of COVID times were felicitated by volunteers of 'WND' with goodie bags, which contained several kinds of products being designed by the teenager volunteers.
Secretary Sh Prem Kumar Gupta presided over the function. The doctors who were felicitated on the occasion include Dr Rajesh Mahajan, Dr Vandana MidhaDr PL Gautam, Dr Anil Kashyap,Dr Akashdeep Singh, Dr Anju Grewal, Dr Vivek Gupta, Dr Anurag Chaudhary, Dr Veenu Gupta  and others. Dr Bishav Mohan, Medical Supdt. (HDHI) addressed the gathering about various issues being faced by medical fraternity during COVID times.
In her message, Dr Vandana Middha (Professor of Medicine, DMCH) said that ever since COVID has hit the country, it has taught every doctor new challenges in practicing their profession. There are many things which doctors learnt from this pandemic.