Doaba College B.A B.Ed Semester I Students bring laurels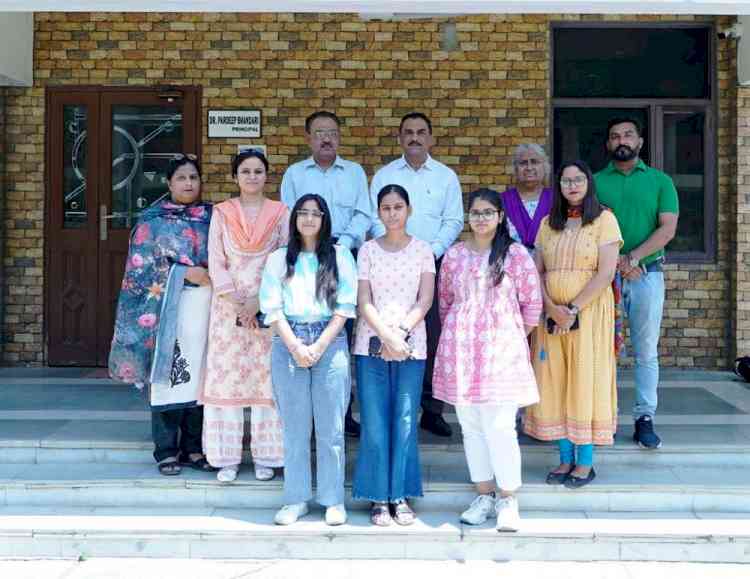 Jalandhar, June 3, 2023: Principal Dr. Pardeep Bhandari in a press release said that Doaba College's B.A B.Ed (Four years integrated course) students of Department of Education have excelled in GNDU semester exams and have brought laurels to the institution. B.A. B.Ed. Sem-I students- Diya Malhotra secured 388 out of 500 marks and bagged 1st position in GNDU, Pranjal secured 363 and bagged 3rd position, Ruchi Aggarwal secured 354 and bagged 4th position, Muskan secured 349 and bagged 5th position in University.  
Principal Dr. Pardeep Bhandari congratulated meritorious students, their parents, Dr. Avinash Chander- Head and faculty for this outstanding achievement.