DMCH organises Andrology Symposium
Author(s): City Air NewsDayanand Medical College & Hospital (DMCH), Ludhiana along with South Asian Society for Sexual Medicine on Saturday organising 'Andrology Symposium'.   Ludhiana, April 12, 2014: Dayanand Medical College & Hospital...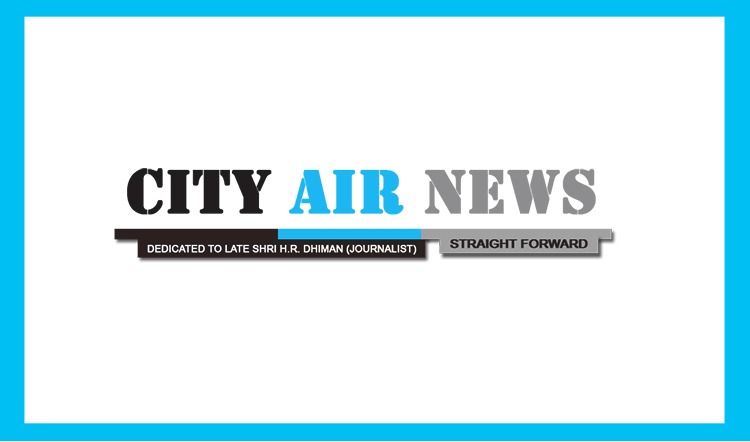 Ludhiana, April 12, 2014: Dayanand Medical College & Hospital (DMCH), Ludhiana along with South Asian Society for Sexual Medicine today organised 'Andrology Symposium' which was attended by 300 delegates from India and Pakistan as well.
The symposium was inaugurated by the chief guest Dr Rupin Shah, President, SASSM, who lauded the efforts of organising members in making this conference a grand success. Also present on the occasion were Secretary of DMCH Managing Society Prem Kumar Gupta, Principal Dr Daljit Singh, Dean Academics Dr Rajoo Singh Chhina, Medical Superintendent Dr Ashwani Chaudhary and Additional Medical Superintendent Dr Sandeep Sharma and Dr BS Aulakh, MCI Member.
Organising Secretary-Dr Arvind Goyal extended warm welcome to the dignitaries and delegates present on the occasion. In his address, Dr Arvind Goyal informed that Modern Andrology, in recent times, has revolutionised the treatment of male reproductive disorders taking it away from the clutches of quacks and unqualified healers to qualified medical practioners. Over the years, new set of investigative modalities have modified diagnosis and treatment of male sexual health. Dr Arvind Goyal informed that scientific programmes, during the symposium, are exclusively designed for participants who treat male reproductive health. It includes various aspects of male sexuality like erectile dysfunction, male infertility, ART and andropause. Delegates from Pakistan will also be participating in the conference. Dr Goyal further said that there are many reproductive aged couples who are victims of infertility and many biological causes of infertility can be cured with current medical interventions.
Organising Chairman Dr Parminder Singh said that the aim of organizing this symposium is to disseminate knowledge of andrology (Andrology is the study of health issues specific to males,with a focus on basic aspects of their reproductive system and diagnosis and treatment of medical problems associated with infertility,sexual dysfunction and urological problems) and to promote basic and clinical research in the field of andrology to the participating delegates. The symposium is based on the theme 'New Frontiers in Andrology' which highlighted the profundity and diversity of the contributing factors to men's fertility and sexuality.
A variety of disorders ranging from hormonal disturbances to physical problems, to psychological problems can cause male infertility.  Male infertility has many causes ranging from hormonal imbalances to physical problems, to psychological and/or behavioral problems.  Moreover, fertility reflects a man's "overall" health.  Men who live a healthy lifestyle are more likely to produce healthy sperm.
The symposium began with Surgical Workshop during which lectures were given on 'Vaso Epididymal Anastmosis', 'Varicole/Peyronies Surgery', 'Penile Implant' 'Sexual life after Priapism/Penile Fracture' and 'Harvestins Sperm in Azoosprermic male by various guest speakers from renowned centres of Andrology in India.
The symposium also touched the medical aspects of diseases in Male Reproductive System which includes effect of diabetes and obesity on sexual dysfunction. Dr Rajesh Taneja from New Delhigave important information to the audience about the precautions which patients need to adopt to assume sexual activity after undergoing cardiac procedures. Role of testosterone was also discussed by Dr Murlidharan from Fortis, Mohali
The symposium got concluded with a live Sexology Workshop, during which the speakers-Dr Narayan Reddy and Dr Deepak Jumani gave deliberations on topics including 'The spectrum of ejaculatory dysfunction', 'Premature to Delayed Ejaculation',  'Counselling a patient with Erectile Dysfunction (ED) and 'Ignite Sexual Desire'     
Following list highlights some lifestyle choices that negatively impact male fertility:-
?  Smoking.  
?  Prolonged use of recreational drugs.
?  Chronic alcohol abuse.
?  Overly intense physical  exercise produces high levels of adrenal steroid hormones which cause a testosterone deficiency resulting in infertility.
?  Exposure to environmental hazards and toxins such as pesticides, lead, paint, radiation, radioactive substances, mercury,  benzene, boron, and heavy metals
?  Malnutrition and anemia.
?  Excessive stress!
Modifying these behaviors can improve a man's fertility and should be considered when a couple is trying to achieve pregnancy.