DLSA opens legal aid clinic 
Legal Clinic to ensure protect the rights of the people: District and Sessions Judge-cum-Chairman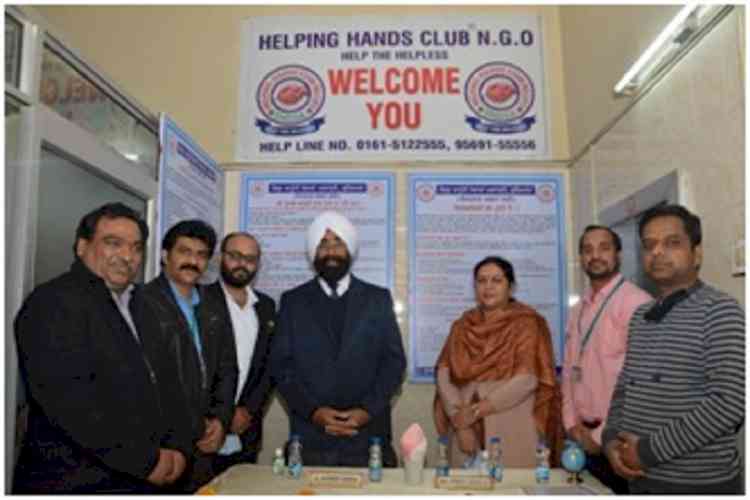 Ludhiana: In a bid to ensure people can take advantage of the various legal services in a hassle-free manner at free of cost, the District Legal Services Authority (DLSA) opened a legal aid clinic in Chaudhary Dharamshala near Sanglan Shivala Chowk. 
The District and Sessions Judge-cum-DLSA Chairman Gurbir Singh inaugurated the clinic. 
Addressing the people, the District and Sessions Judge Gurbir Singh said that the motive of the clinic is to deliver various legal services to the maximum people, run by the National Legal Services Authority, New Delhi and Punjab State Legal Services Authority. 
He appealed to the people to contact the legal aid clinic in case of any dispute so that both parties can settle the issue amicably. He said that every kind of legal service would be offered free of cost to the people.
DLSA Secretary Preeti Sukhija said that anyone can visit the office of DLSA in the judicial complex or can ring at 0161-2400051. 
Advocates Kunal Gaurav Bajaj and Pawan Sharma expressed their willingness to volunteer their services in this Legal Services Clinic.
On the occasion, Helping Hands Club Founder President Ramandeep Goyal, President Shashi Bhushan Goyal, Senior Vice-President Subash Sood, Rakesh Gupta, Rajiv Arora, General Secretary Pawan Sharma, Secretary Rajesh Uppal, Indu Khurana, Lalita Lamba and others were present.