DIPS UE-1 organized class show
Motive of event was to enhance children ability and talent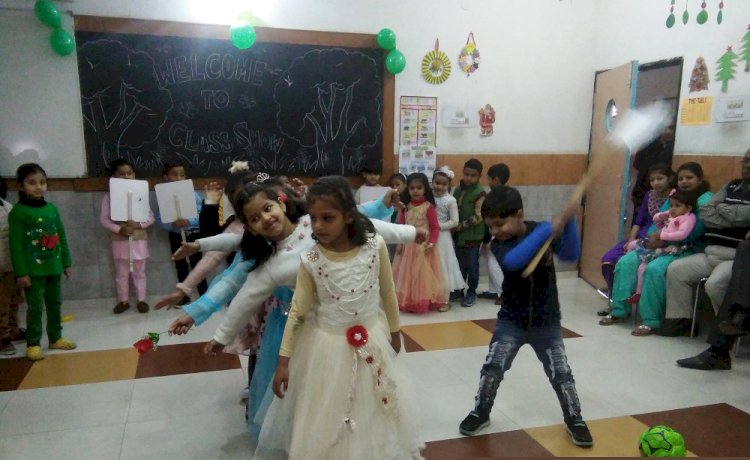 Jalandhar: DIPS UE-1 Organized class show today. The theme of class show of Nur-G(Mc.donald farm) Kg.G(obedience ) and Prep-G (Nature). The main motive of this function was to enhance the children ability and talent. In this show parents were also welcomed. 
The students performed their show in their respected classes. Show started with prayer. K.G Kids performed a small skit called Think Like me Be like me  in which it was shown how a child has always tiff with his parents and think that his parents always complaining and complaining. That show that how students were fed up with their parents complaining behavior and with the help of their classmate make an idea how to make rule for their parents. At the end students realized their mistake that their parents were right. On this occasion students sung a song obedience is a very best way to show that yourbelieve. Nursery kids performed a small skit on old MCdonald farm. Prep kids performed a small skit on Nature . In which they showed Don't Pollute the Nature. In this Dance Drama Mat kato muje ,Dard hota hai they performed very well. 
On this occasion parents were also participated in different games like Balloon game, Musical chair and Tie the pony. They won the prize after winning games. All the parents appreciated the students and teacher for wonderful performances given by them. Principal Mrs. Neelu Bawa congratulated the students for performed well.