DIPS schools celebrated Guru Purnima in honour of gurus
Teachers highlighted the significance of a Guru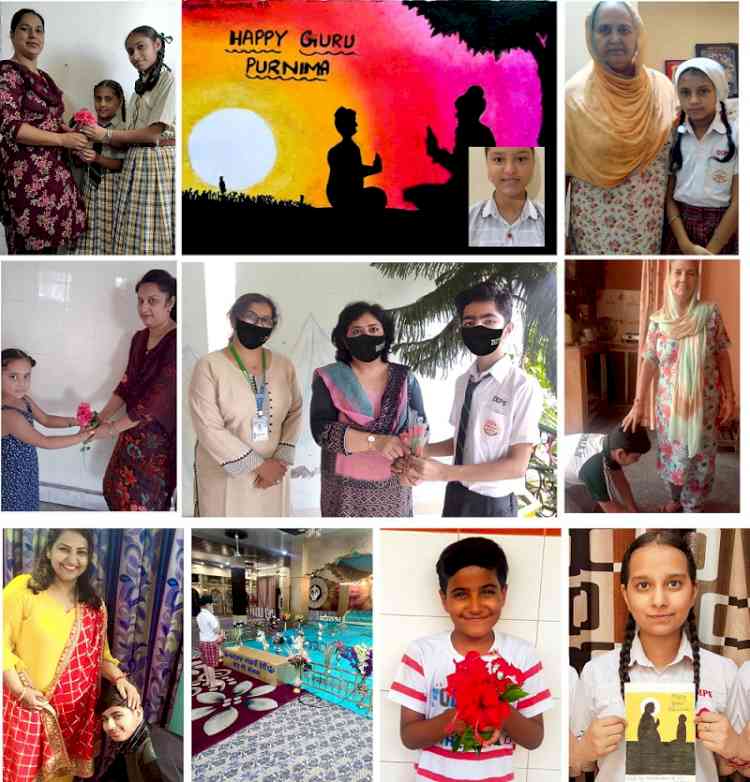 Jalandhar: Guru Purnima was celebrated in all schools of chain of dips institution to pay respect to gurus. Students presented to their parents and teachers beautifully bouquets, posters, cards, videos etc. students took the blessing from their parents and teacher and thanked them for their guidance and supported as they always guide them to move ahead in life. A Guru has an important role in every person's life. Students paid their respects to God and prayed for their success and well being.
Teachers highlighted the significance of a Guru and also mentioned about the ancient Guru shishya Prampara in India. The day a disciple went to Guru was marked as an auspicious occasion and something to be very proud of.
Principles of all schools took the initiative to celebrate Guru Purnima and opined that teachers truly help in the holistic development of students. So, it is of the utmost importance that students respect their parents and teachers. Therefore students must ensure to take the expert assistance of parents and gurus on their road to success.
MD Tarwinder Singh and CEO Monica Mandotra encouraged and thanked all the principal and educator's as their contribution in the development of children is immense.