Did You Know These Natural Ingredients Repel Mosquitoes?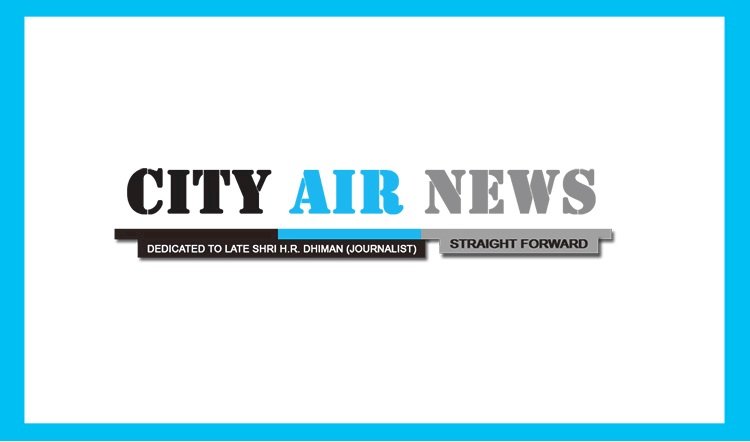 Mosquitoes are those flying insects that irritate us almost every day. Especially after the monsoon the mosquito infestation peaks in more arid regions. Even during summers in humid areas, there is an increase in the mosquito population because the high temperature increases the speed of the reproductive cycle of mosquitoes. Though it is very small and appears to be insignificant, it can cause an utter nuisance in our lives. Starting from a small bite that can leave us itchy along with the bite marks, it can transmit several fatal diseases which include malaria, dengue, chikungunya, Zika viruses, yellow fever, and lymphatic filariasis to name a few.
The situation gets worse when we try to get rid of mosquitoes by using chemical-based products which only lead to long-term health issues such as asthma, respiratory problems, skin infections, stomach irritation, vomiting, nausea, dizziness, allergic reactions, neurologic and cardiovascular issues etc. Not only that, the harmful chemicals also cause indoor air pollution.
What do we do now? Is there hope to get rid of mosquitoes without getting affected by any side effects? Yes, there are a lot of natural ways which we can use to keep the mosquitoes at bay. 
Natural Ways to Get Rid of Mosquitoes
Natural ways are always the best, when dealing with any issues, be it managing hygiene, disinfecting the house or cleaning your space or kitchen tops or even repelling pests and mosquitoes. Try out the following natural methods which are effective and efficient to get rid of mosquitoes – 
Garlic – We all are aware of the amazing health benefits of garlic. But do you know, these work wonders when used as a mosquito repellent? You can prepare a solution by boiling some water by adding a few cloves of crushed garlic to it. Cool down the solution and transfer it into a spray bottle. Spray the solution in your room and even the whole house. To your amazement, you will see the mosquitoes get killed almost instantly. You don't have to worry about the smell of garlic in your home as it will dissipate quickly. 
Mosquito repellent – We all know that mosquito repellent has harmful effects on our bodies. How can this be a natural way to drive the mosquitoes? Hold on. One of the most effective ways to drive away the mosquitoes is to use herbal mosquito repellent. These are safe to be used by anyone and everyone including children as they are free from all harmful chemicals. They even provide a soothing space for you to relieve your stress and make you calm down due to their pleasant aroma.
Coffee powder – We all love to have a cup of coffee in the morning sitting on our balconies breathing some fresh air and enjoying the cool breeze. And most of the time get a mosquito bite and end up getting annoyed. However, you can use the same coffee powder to repel mosquitoes from your balcony. If there is any stagnant water near your environment, mostly if you have a garden with pots, you can add some coffee powder to the stagnant water which will kill the mosquito eggs present in the water. 
Lavender oil – Mosquitoes cannot bear certain smells such as the scent of lavender. You can reap the benefits of lavender oil by spraying it all around your house and in nearby areas. If you are going out to play in the evenings or visiting the park you can apply the oil to your body and avoid getting bit.
The other essential oils such as tea tree oil, eucalyptus oil, mint oil, neem oil, and citronella oil are powerful mosquito repellents. Prepare a solution by adding a few drops of any of these oils with water and spraying it in all the areas in your dwelling will keep the mosquitoes away. 
Lemon and cloves – Lemon and cloves are always available in our kitchen. These are excellent measures to drive the mosquitoes away. Take a lemon and cut it into halves. Take each slice and insert some cloves inside of it and place them in different parts of your home.  
Add Mosquito Repellent Plants - There are certain plants which help in repelling mosquitoes. If you can grow those plants in your garden, be it on the balcony or in your backyard, you can manage the mosquitoes to a great extent. Also, you can use them as a home plant and place them in your living area, which apart from repelling mosquitoes, adds to the décor of your home and also spreads a pleasant aroma all through the living area. Try and plant the following in your garden.
●    Mint 
●    Marigold
●    Lavender
●    Rosemary
●    Garlic
●    Basil
●    Lemongrass
●    Peppermint
It is high time to switch to natural insect repellents that are safe to use with zero side effects and also stop the mosquitoes from creating havoc in our lives. 
You can use these natural ways to shoo away the mosquitoes from your home and your life. The better way is to ensure that mosquitoes do not enter your space. You can invest in mosquito nets for windows, doors and the areas of ventilation. Use proper mosquito nets in your bedroom to get a peaceful and undisturbed sleep. Create a mosquito trap by filling a bowl with soapy water. Place them in all the rooms. Mosquitoes generally get attracted to water and when it does, the soap in the water traps the mosquitoes and prevents them from flying. Test these remedies and do away with mosquitoes forever.