Dewan targets central government over shortage of corona vaccine in Punjab
He also questions the budget and reality of Rs 35,000 crore set by the central government for corona vaccination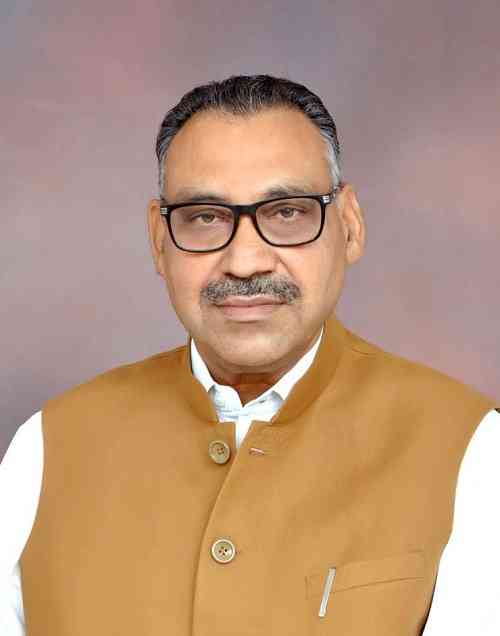 Punjab Large Industrial Development Board Chairman Pawan Dewan.


Ludhiana:
Punjab Large Industrial Development Board Chairman Pawan Dewan on Saturday targeted the Union government over the shortage of corona vaccine in the state. He also questioned the budget and reality of Rs 35,000 crore set by the central government for corona vaccination.
In a statement issued here, Dewan said that there was a huge shortage of corona vaccine in Punjab. According to the latest figures, 17644 first and second dose corona vaccines were administered in the state yesterday, which is far less than the requirement and is the result of severe shortage of corona vaccine.
This is because the distribution of vaccines is being discriminated against by the central government and drive-through vaccines are being administered in BJP-ruled states. He disclosed that the central government had set a budget of Rs 35,000 crore for corona vaccination. But in 136 days, only 190 million people have been able to get the first and second phase doses. The country's population of about 139 crore needs 280 crore vaccines.
Similarly, Dewan has also questioned the unreasonable expenditure being incurred by the Modi government. This includes the creation of a new parliament at a cost of Rs 20,000 crore, while the lives of the people are more important. 
In these dire circumstances, drugs are being blackmailed in the country and it is not known where the money from the PM Care Fund has gone. "People now remember the days of the UPA government led by Dr Manmohan Singh, when the excise duty on petrol was Rs 9.48, which has now gone up to Rs 32.98", Dewan said. Similarly, excise duty on diesel was Rs 3.56, which is now Rs 31.83. Similarly, the price of mustard oil which used to be Rs 60-70 per litre during the last 70 years has now gone up to Rs 200, which has had a direct impact on the general public who consume mustard oil.