Deputy Commissioner and Commissioner of Police take stock of arrangements regarding MC elections today
Assure elections to be conducted in free and fair manner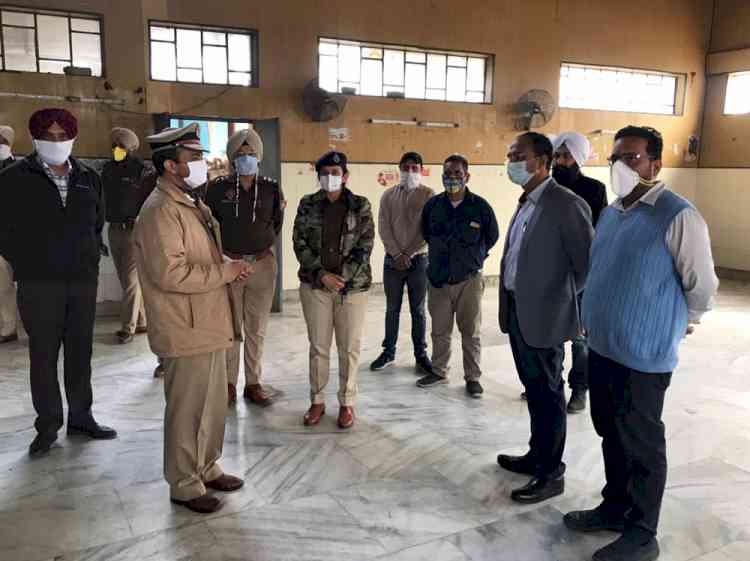 Sahnewal/Doraha (Ludhiana): Deputy Commissioner Mr Varinder Kumar Sharma and Commissioner of Police Mr Rakesh Agrawal today took stock of the poll arrangements regarding Municipal Council elections scheduled tomorrow.
While taking a round of election bound areas at Sahnewal and Doraha, the officials assured the residents that the elections would be conducted in a free and fair manner.
It is pertinent to mention that the General elections of Municipal Councils/Nagar Panchayats are being held in Khanna, Jagraon, Samrala, Raikot, Doraha, Payal, by election in Ward number 8 (General) of Mullanpur Dakha, and by election in Ward Number 6 of Sahnewal in Ludhiana District.
Both the officials also urged the voters, political parties and election staff to adhere to the Covid related protocols in the larger interest of public.
Deputy Commissioner Mr Varinder Kumar Sharma said that the voting would be held tomorrow, i.e. on 14 February 2021 from 8 AM to 4 PM, while the counting of votes would be done on 17 February, 2021.
He further said that keeping in view the COVID-19, SOP containing detailed guidelines is to be adopted during the election process.