DCM Young Entrepreneurs School organised Super Kids Carnival-Jamboree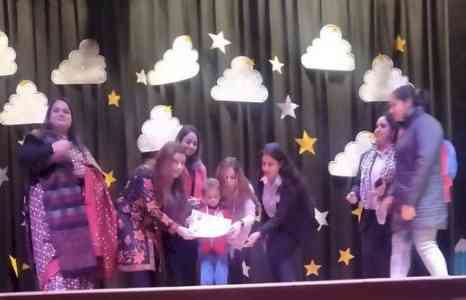 Ludhiana, December 5, 2021: In order to nurture the inherent potential of children,DCM Young Entrepreneurs School,Ludhiana organised Super Kids Carnival-Jamboree on December 5,2021.DCM YES school felt elated to present Super kids carnival that celebrated the synergy between most important members of the school fraternity, children and parents of Ludhiana city . It gives us a lot of happiness to share that this year the carnival was a huge success.DCM group of schools has always been taking the active initiatives to enlighten young minds and promote the participation and accelerate the holistic development of the children.
The event was inaugurated with Ganesh Vandana followed by a Welcome song by proud students of the school in the presence of esteemed guests and delegates.CEO Mr Anirudh Gupta felicitated the energetic leader Mr Sunil Kapoor,esteemed guests,respectable judges and addressed the august gathering .While lauding, CEO DCM group of schools said that it was high time that these kind of efforts were made to chisel out skills in every child.The carnival began with different beautiful competitions such as Fancy dress,Dancing super star,Walk in style-Fashion show,Rhyme and Art competition.Children of various age groups showcased their talents and participated with full zeal and enthusiasm.Carnival included several activities like Kooh sports,Selfie corner,Jumper jack along with an attractive food corner where both parents and children spent the entire day with full fervour.
It was a wonderland experience for the children as they moved through fun game stalls, participate in various activities and took exciting goodies back home. Through these platforms, DCM YES look forward to ensuring a fun-filled day for students in coming future and will keep on motivating the young minds to take part in such events.