DBS Bank India joins hands with TRRAIN to facilitate youth employment
The partnership with TRRAIN is the most recent in a series of initiatives announced by the bank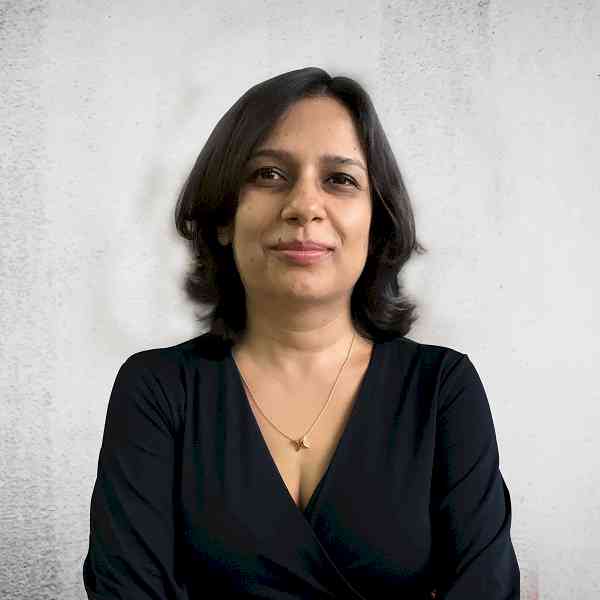 Shoma Narayanan, Executive Director - Group Strategic Marketing & Communications, DBS Bank India.


Chandigarh: In line with its commitment towards creating and preserving livelihoods, DBS Bank India today announced its partnership with TRRAIN (Trust for Retailers & Retail Associates of India), a non-profit engaged in training and placement of youth in e-commerce & retail sectors. The partnership will support youth from low-income households by providing them with long-term employment opportunities.
Through the partnership, DBS will facilitate the skills training and employment of individuals affected by the pandemic and persons with disabilities through a one-year- long pan-India program, a combination of classroom and online training sessions. The training will be conducted at TRRAIN centres across major cities such as Mumbai, Chennai, Delhi-NCR region, Bengaluru, Kolkata, Ahmedabad, among others.
Once the training is complete, candidates will be recruited by leading industry partners in the retail and e-commerce sector across Tier-1 and Tier-2 cities. The program aims to train and secure jobs for over 800 individuals by the end of 2021.
Commenting on the partnership, Shoma Narayanan, Executive Director - Group Strategic Marketing & Communications, DBS Bank India, said, "DBS is committed to making meaningful contributions to society and creating a lasting impact beyond banking. We are actively engaging with initiatives to build back better in the aftermath of the pandemic. Our partnership with TRRAIN is one such initiative as it will help upskill youth as well as the differently-abled and facilitate access to job opportunities."
"Trust for Retailers and Retail Associates of India is happy to join hands with DBS Bank in our efforts to create sustainable livelihoods for persons with disabilities and underprivileged individuals. With DBS Bank's support, we will be impacting the lives of 400 persons with disabilities and 425 underprivileged young individuals by providing
 
them with employment opportunities in retail. We look forward to an impactful and continued CSR collaboration with DBS Bank", said B S Nagesh, Founder & Settlor, TRRAIN and Ameesha Prabhu, CEO, TRRAIN.
The partnership with TRRAIN is the most recent in a series of initiatives announced by the bank as part of the 'DBS Stronger Together Fund', a global SGD 10.5 million fund set up by DBS in 2020 at the onset of COVID-19 to help sections of the society across the region that were hard hit by the pandemic. Through the fund, the bank provided about 4.5 million meals and care packs to affected individuals across Singapore, Hong Kong, China, India, Indonesia, and Taiwan. DBS also introduced the 'Towards Zero Food Waste' initiative in 2020 to encourage a shift in behaviours and mindsets to reduce food waste. The bank's commitment towards zero food waste aims to build a sustainable, food-secure future and aligns with its three sustainability pillars- responsible banking, responsible business practices and creating social impact.

In 2020, under the 'DBS Stronger Together' initiative, DBS Bank India partnered with ten NGOs to support immediate, on-ground relief efforts during the lockdown in the country. Previously, DBS Bank India facilitated the provision of two million meals to the underprivileged affected by the pandemic in the form of food supplies and pre- packaged meals through partnerships with various organisations, including United Way Mumbai, Pratham Mumbai Education Initiative, Goonj, and Ola Foundation. The bank also partnered with UNICEF, United Way, Metropolis Labs and others to scale up public health infrastructure, provide medical supplies and equipment, and sponsor- free testing for the underprivileged.