Dalai Lama condoles demise of fellow Nobel laureate Betty Williams
His Holiness the Dalai Lama wrote to her nephew, Lawrence Lovell, to express his condolences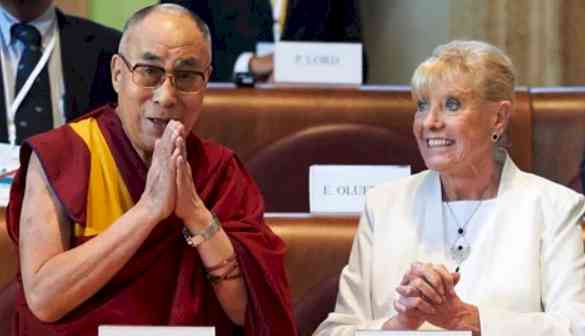 Dharamshala: On receiving news that Northern Irish peace campaigner Betty Williams had died in her sleep on St. Patrick's Day, His Holiness the Dalai Lama wrote to her nephew, Lawrence Lovell, to express his condolences.
"With her death we have lost a dear friend who dedicated herself to counter the use of violence in resolving conflicts," His Holiness wrote.
He further added, "Over the years, together with other fellow Nobel Peace Laureates, we endeavoured to promote peaceful means to the resolution of problems, through dialogue and diplomacy. Betty was resolute and forthright in pursuit of peaceful solutions, no matter how intractable the problems might have appeared. I have warm memories of our meetings on many occasions and a deep appreciation of her commitment to building a peaceful community of peoples and nations."
Tibetan Spiritual Leader ended his letter with the suggestion that perhaps the best way to pay tribute to her would be to create peace in ourselves, with the result that our families and the communities in which we live are happy and at peace.
76 year old Elizabeth Williams(died on 17 March 2020) was a Northern Irish peace activist. She was a co-recipient with Mairead Corrigan of the Nobel Peace Prize in 1976 for her work as a cofounder of Community of Peace People, an organization dedicated to promoting a peaceful resolution to the Troubles in Northern Ireland.