CT World School starts e-classes for students
This will promote "paperless learning" and provide diverse and enriching experience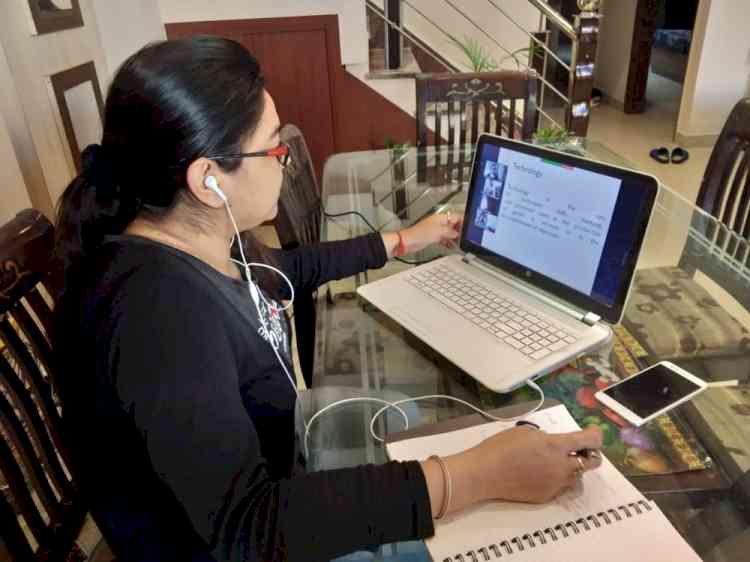 CT World School teacher teaching online to her students.
Jalandhar: Keeping in view the welfare of the students and to utilize their precious time & energy constructively during the lockdown caused by COVID-19, the school has started "Online classes" wherein students are attending online lectures with one on one interaction with the educators and peers and are provided with the assignments and content related to the syllabus.
The school believes that this will not only promote "paperless learning" but will also provide a diverse and enriching experience. It will also help the learners to develop digital literacy skills.
Madhu Sharma, Principal CT World School appreciated the efforts of the educators and remarked that online teaching not only saves the environment but also provides an opportunity to access information to a greater depth. She also stated that the most important issue during this time is the health and well-being of us and we can minimize the spread of COVID-19 by staying indoors and maintaining hygiene.
Manbir Singh, Managing Director, CT Group appreciated the efforts of the students and educators going digital and encouraged them to tackle this situation calmly and confidently.