CT World School and Mind Movers holds Mega-Parenting Workshop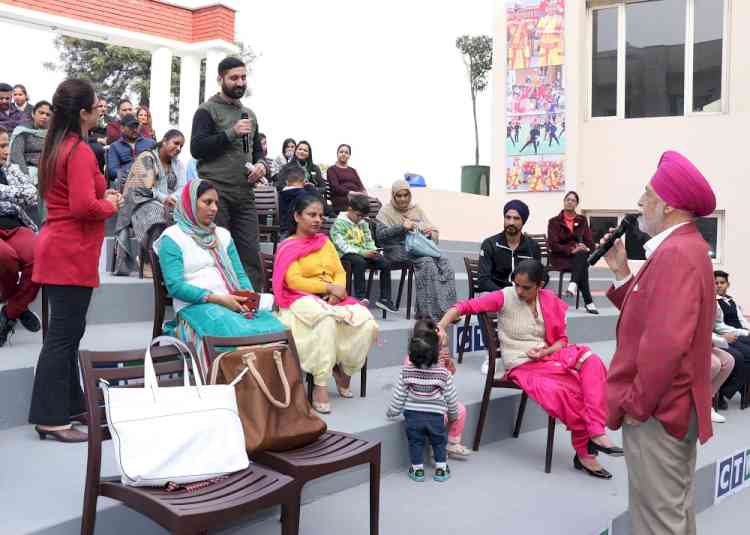 Jalandhar, December 1, 2021: Keeping in view of the post pandemic scenario and psychological issues faced by the parents in relation to the academic growth, CT World School in collaboration with team Mind Movers held a Mega Parenting Workshop wherein a good number of parents showed up with much enthusiasm.
Kavardeep Singh Bhatia, MD, Manoj Verma, Director and Ruhi, HR head from Mind Movers held the session with zeal and fervour. Kavardeep interacted with the parents and threw light on anger control management, concentration empowering skills, instilling good habits via a series of brain rattling games. From showcasing the kinds of parents in the society to tips of healthy parenting, he helped the parents with the ongoing concerns of teenagers.
The session was followed by one on one interaction with Charanjit Singh Channi, Chairman, CT Group who graced the occasion as the guest of the day. He not only dealt with the parents but also answered their life related queries on the basis of his own life's experiences.
Madhu Sharma, Principal, CT World School appreciated the efforts of the team Mind Movers and quoted that dealing with such issues is the need of the hour and today's google generation requires a positive mental self view in terms of growth and development and this workshop has acted like a boon for the parents. She also thanked the parents for taking out their precious time in order to be the part of the event.