CT Varsity holds expert talk on female hygiene
Talk was addressed by Monika Sharma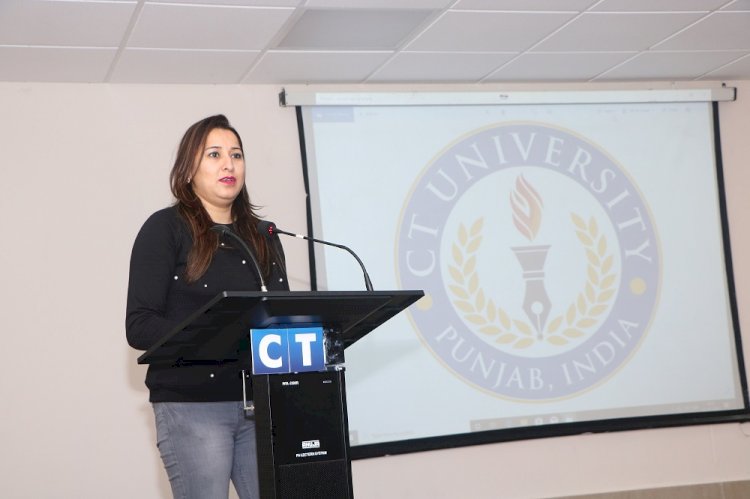 Monika Sharma, President, Mahila Jagriti Abhiyan addressing the gathering,
Ludhiana: CT University (CTU) under the Centre for Women Empowerment and Leadership organised an awareness seminar on Gynaecology and Female hygiene for girl students at the campus. The talk was addressed by Monika Sharma, President, Mahila Jagriti Abhiyan, an organisation working for menstrual hygiene awareness.
While addressing the students, Sharma said, "In this busy and speedy lifestyle, we often neglect our health and hygiene. More than 80% women are suffering from urinary infections as well as gynaecology diseases; according to World Health Organisation, in India, on an average, every seven minutes a woman dies due to such diseases. We often ignore minor things and then face major issues.
She further encouraged students to use cotton sanitary products and shun plastic based products in order to live a healthier life.
Harsirat Kaur, a student pursuing BSc Economics, said, "Well, we all are busy somewhere or the other and we actually neglect our basic hygiene. The session was like an alarm for all of us that we need to wake up and take care of our health. Indeed, self love must be our priority."
Dr Harsh Sadawarti, Vice Chancellor CTU thanked the guest and encouraged to promote such awareness sessions.