CT UNIVERSITY STUDENT DESIGN MASKS MATCHING WITH DRESSES
TO SPREAD MESSAGE USING FACE MASKS FOR SAFETY AGAINST COVID-19 AND ALSO FOLLOWING FASHION STATEMENT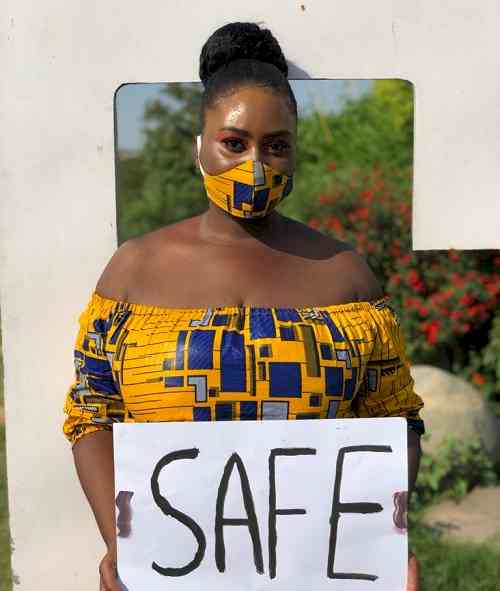 Ludhiana: CT University's School of Design and Innovation student Aisha Eliza Jabu gave an innovative approach adopted by designing masks matching with dresses. The message she wanted to spread is using face masks for safety against Covid-19 and also following fashion statement.
The student designer Eliza said, "I have designed the masks with African print fabrics matched with elegant outfits for myself and friends. I wanted to spread the message that we need to stay home and stay safe. I may be far from my home but I am doing my bit to help the nation."
Kiranpreet Kaur, Coordinator, School of Design &Innovation appreciating the efforts of students said, "This combination has new message in this current pandemic situation with a clear message of 'Stay Safe and Stay Elegant'. A perfect example of Reduce, Reuse and Recycle as the outfits are designed from existing garments and with whatever was available with her in the hostel."
Dr Harsh Sadawarti, Vice Chancellor CTU, said that the student did a commendable job that might create willingness in the masses to adopt the use of as face masks for personal safety and even staying in fashion as the masks will become a necessary accessory for future too.