CPI opposes setting up of textile hub at Mattewara forest
Supports the struggle waged by environmentalists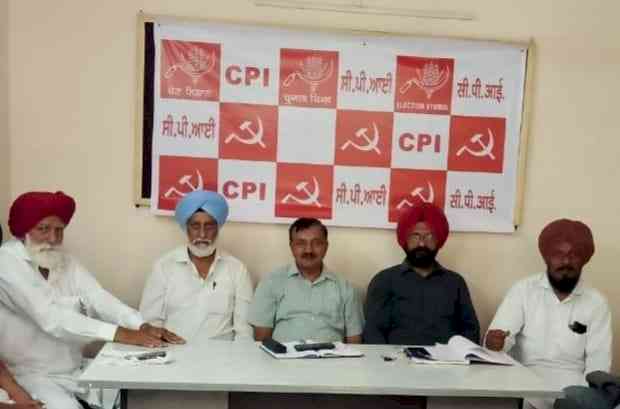 Ludhiana, July 7, 2022: The construction of a textile hub in the forest of Mattewara has been strongly condemned by the Communist Party of India, District Ludhiana. 
In a statement issued here, the party leaders said the project would prove fatal in the flood prone area.  They pointed out that the leaders of the Bhagwant Mann-led government had been opposing the project and had taken votes from the people in the belief that they would not allow the project to take off when their government came. People in this area now feel cheated. The government should ensure that such projects can be set up in places which have already been acquired for setting up focal points. The forest cover in Punjab is already very small i.e less than 4%. whereas 33% area is required for ecological balance. The leaders said that this project would be further detrimental to the environment. 
District Secretary of party Com. D.P.Maur said that they are for setting up of industry in Punjab. But they are against an industry that will pollute water and  the environment. The result of the Buddha Dariya , which has been polluted due to industrial waste  and has become Ganda Nallah, is before us. Is it not only spreading cancer in Ludhiana, but it is also flowing into the Sutlej and spreading deadly diseases far and wide. He said that due to its proximity to the Sutlej, tourism industry could be promoted here instead. When we met the villagers, they told  that the resolutions had been fraudulently obtained from them. The villagers later called a Gram Sabha and rejected the resolution. 
Among those who issued the statement include D.P. Maur, Dr Arun Mitra, Gulzar Goria, Ramesh Ratan, Chamkaur Singh, M.S. Bhatia and Vijay Kumar.