Counseling session organized for students by Bowry Memorial Educational and Medical Trust
Innocent Hearts Group is always striving for the welfare of the students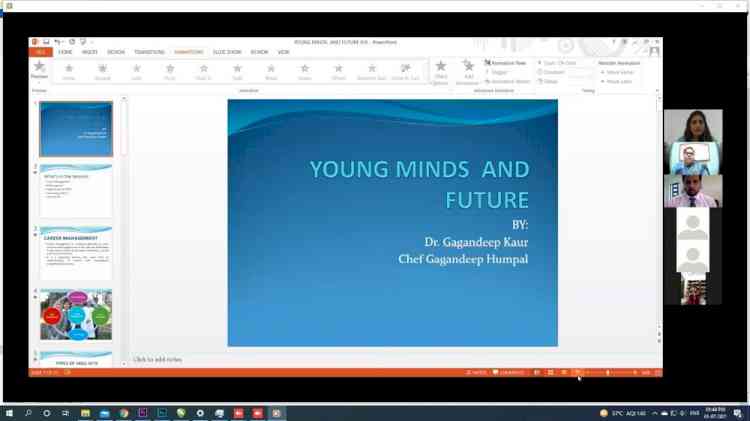 Jalandhar: Innocent Hearts Group of Institutions organized a counseling session under the theme, "Young Minds and Future" for Class XII students of session 2020-21 under Disha- an initiative being run by Bowry Memorial Trust.  Innocent Hearts Group is always striving for the welfare of the students. 
On this occasion, Dr. Gagan and Chef Gagan Humpal introduced different vocational courses and more than one entry to make the students familiar with the various avenues available after class XII.  He informed the students that modern education is a mixture of activities and education; it has been taken care of very well in Innocent Hearts.  Dr. Gagandeep invited the students to come to the campus and said that they must visit the campus to understand the whole system better.  
During the webinar, it was also explained to the students through powerpoint presentations that adopting which vocational course increases the job prospects in the future.  
While conducting the webinar, Mrs. Ambika Pasrija encouraged the students to keep in mind which course would be suitable for their future to pursue a happy career.  Principal of Innocent Hearts, Green Model Town, Mr. Rajiv Paliwal wished the students a happy future.