CMCH organized blood donation drive from 12-14th June 
Celebrate world blood donor day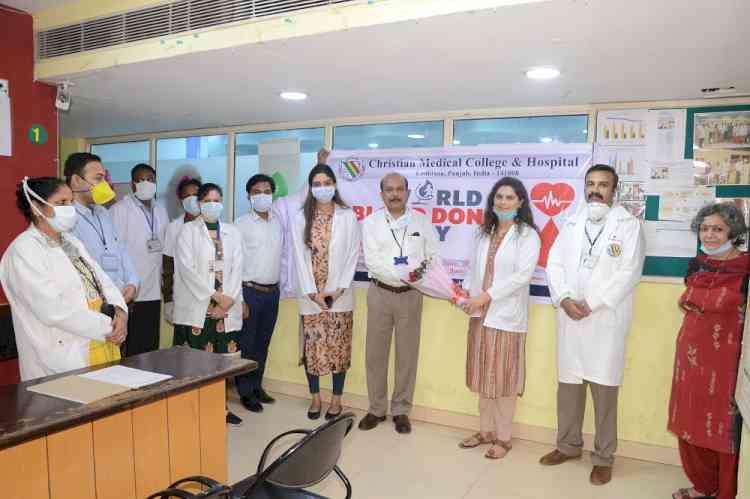 Ludhiana: CMCH organized a blood donation drive from 12-14th June to celebrate world blood donor day. 
The theme for this year's World Blood Donor Day is "Safe blood saves lives" with the slogan "Give blood and make the world a healthier place".
Dr. William Bhatti inaugurated the drive accompanied by Dr. Anil Luther and Dr Bharti Uppal. 
The hospital staff, nurses, and doctors decided to chip in as well and donated blood for their patients. 
This time due to the lockdown there has been a drop in the number of voluntary donors visiting the hospital. 
It was a great initiative by all the doctors and the staff to donate blood especially in this COVID-19 as we are facing a crisis due to shortage of blood units in blood banks as stated by Dr. Sarguna (in charge of blood bank CMCH).
Several NGOs have also come forward and extended their help during this COVID 19 crisis.