Cleanliness drive in Jalandhar
40 NSS volunteers of Apeejay were part of drive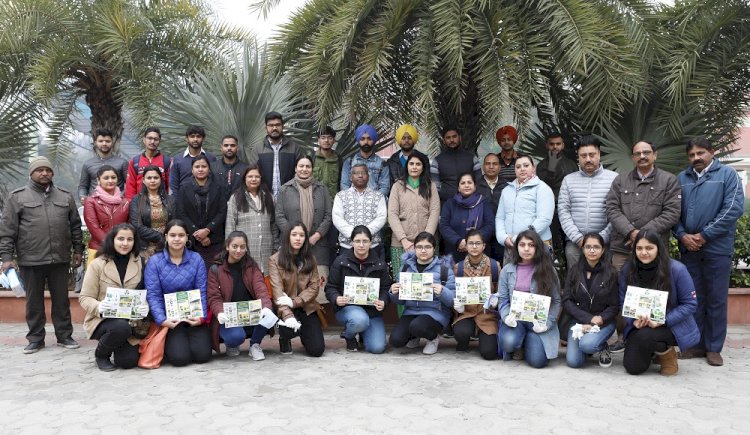 Jalandhar: The NSS wing of Apeejay College of Fine Arts, Jalandhar in collaboration with Municipal Corporation, Jalandhar organized a Cleanliness Drive under the directions of Dr. Apra, Dean NSS in order to aware the general public and students about solid waste management and cleanliness.
Principal Dr. Sucharita Sharma putting forth her views said that this cleanliness campaign initiated by Municipal Corporation is well appreciating as through NSS Wings of different schools and colleges, this message could be conveyed to the prominent youth through which they will realize that managing solid waste is essential or else the survival of next generation will become indeed difficult.
40 Volunteers of NSS Wings of Apeejay College were part of this drive who carried out this awareness campaign at BMC Chowk, Guru Nanak Mission Chowk, Amar Dass Chowk and Model Town.