Cleanliness drive held at district courts complex 
Drive launched under Swachh Bharat Abhiyan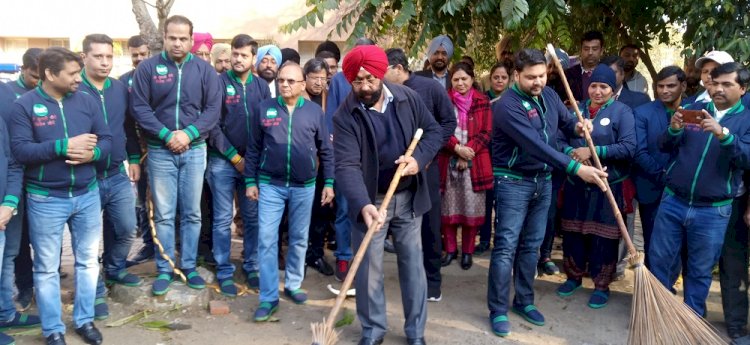 Ludhiana: Under the Swachh Bharat Abhiyan of the union government, a cleanliness drive was organised at District Courts Complex, here today. This drive was carried organised by the District Legal Services Authority (DLSA) Ludhiana in collaboration with International Marketing Corporation (IMC). The drive was inaugurated by District and Sessions Judge Mr Gurbir Singh.
While speaking on the occasion, Mr Gurbir Singh urged the para legal volunteers of DLSA Ludhiana to ensure that we maintain cleanliness in not only our houses, but also in areas around us. He said that cleanliness helps us in fighting several diseases as well.
IMC Chairman Mr Ashok Bhatia also addressed the gathering and assured that after organising the cleanliness drive in district courts complex, this drive would be organised in other parts of the city as well. He assured that dustbins would also be placed in different parts of the city by company.
Prominent among those present on the occasion included Mrs Preeti Sukhija, Secretary, DLSA Ludhiana, Mr Prabhjot Singh Kaleka, Chief Judicial Magistrate, Mr Ashok Mittal, President, District Bar Association, Ludhiana, Mr Rajinder Babbar Vice President, besides several others.