Chitkara University collaborates with Parexel International to offer 2-Year M.Sc Program in Pharmacovigilance and Clinical research
Chitkara University became the first University in the region to offer a postgraduate program on Pharmacovigilance in alliance with leading clinical research organization (CRO)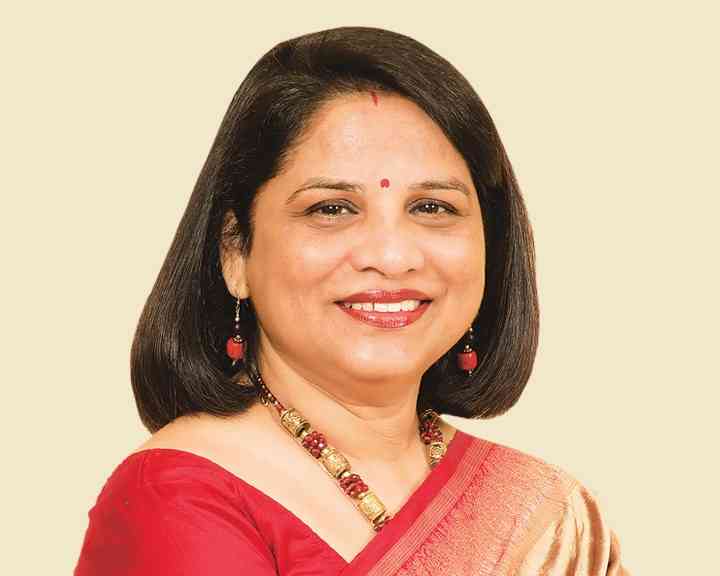 Dr. Madhu Chitkara, Pro-Chancellor of Chitkara University.
Chandigarh: Chitkara University announced the launch of a 2-year M.Sc Program in Pharmacovigilance & Clinical research, in collaboration with Parexel,a leading provider of solutions to accelerate the development and delivery of innovative new therapies to improve world health, from Clinical through Commercialization, The program is aimed at addressing the concern of talent crunch in the pharmacovigilance industry and contribute towards building the research and development capacity of India.

The 2-year master's degree program in Pharmacovigilance & Clinical research is designed to create skilled and competent professionals who can work effectively at different levels in Pharmacovigilance departments of leading Pharma companies and Clinical Research Organizations (CROs) in India as well as around the world. Parexel, a leading CRO, will provide industry and curriculum support from its Parexel Academy as a part of the collaboration.
 
Commenting on the collaboration, Mr Sanjay Vyas, Senior Vice President, India Country Head & Head CTS&L, Parexel International, said, "We have always had a strong focus in growing India as a ClinicalOperational Hub supporting both our  local and  global drug development.The Clinical research industry has seen a tremendous boost in the recent years and this growth requires strong skill sets and talent tohelp bring new therapies to market.Todevelop this talent requires combined practical and academic experience. With thispartnership with Chitkara University Parexel hopes to help developthe future workforce of the clinical research industry,that will be instrumental in shaping the future of R&D in India and supporting the needs of patients."
 
Dr. Madhu Chitkara, Pro-Chancellor of Chitkara University, said, "The 2-year M.Sc. Program in Pharmacovigilance & Clinical research, offered in collaboration with Parexel, is an outcome of Chitkara University's relentless focus on offering programs designed and delivered in conjunction with the industry leaders and contribute to nation-building by developing indigenous talent. Chitkara University affirms its support to the Prime Minister's mission of 'Atmanirbhar Bharat.' This collaboration will ensure that the curriculum is dynamic and tailored to the constantly evolving industry trends. Students get exposure to the industry's best practices during their degree."