CHC Mukandpur observed `World Hepatitis Day'
The aim and purpose of observing the day was to raise awareness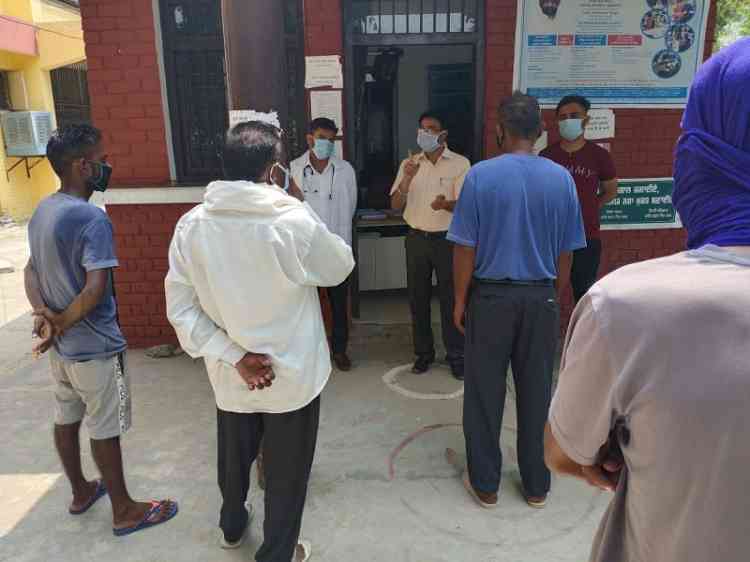 Mukandpur: Under the guidance of SMO Dr Ravinder Singh; CHC Mukandpur observed 'World Hepatitis Day' in memory of Nobel laureate Dr Baruch Bloomberg, who discovered the hepatitis B virus and developed a diagnostic technique and vaccine against it. The aim and purpose of observing the day is to raise awareness against the potential killer as the best safety ideally remains in prevention. People get infected and inflicted by the hepatitis virus of all five kinds- hepatitis A, B, C, D and E. 

While educating the people Block Extension Educator shared that Hepatitis C is the worst type of virus. But if detected on time, it is completely curable and if ignored, it can lead to cancer and turn fatal. Hepatitis B and C are said to be the most common cause of liver cancer and liver cirrhosis. It caused by  contaminated blood, blood products and needles, tattooing, mother to baby at birth and unprotected sexual contact. The symptoms of the disease are fever, fatigue, loss of appetite, nausea, vomiting, dark urine, light coloured stool and jaundice.

While hepatitis B can be prevented through vaccination and also treated, the Hepatitis C virus can be cured. Hepatitis A and E normally spreads through contaminated food and water. Hepatitis A and E won't lead to long-term infection and usually doesn't cause any complications. The liver heals in about two months. All pregnant women should be routinely tested for hepatitis B, and receive treatment if needed. We can prevent us from Hepatitis if immunize all new born babies with Hepatitis B, use sterlized needles, and do not share razors, toothbrushes and needles. Avoid unprotected sexual contact and always use safe blood and blood products and use sterlized needles for tattooing. On this occasion Dr Simal, Jagtar and other staff members were present.