CGC Jhanjeri students took 2020 resolutions 
Not to let any patient die for want of blood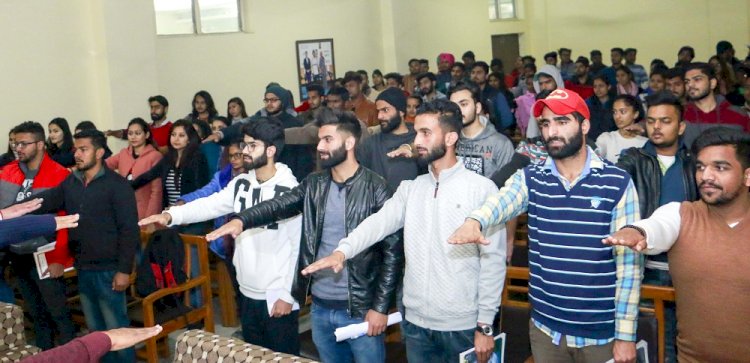 Mohali: The students and staff of Chandigarh Group of Colleges, Jhanjeri, took unique resolutions for the year 2019. The first & foremost resolution adopted by more than 200 students & staff members declared that they will send their blood groups and mobile numbers to the Director, PGI Chandigarh & request him that in case of any emergency, they should be contacted for donation of blood. These persons will reach PGI for this noble cause within hours. The purpose of this resolution is that no patient should die for want of blood.
In another resolution, the students of this college took a pledge that they will never use any drug throughout their life. Instead they will actively participate in campaigns to educate the youth of Punjab about the abuses of drugs. CGC Jhanjeri stands committed to make all possible contribution for a drug free society, they say.
 After realising the need of the time, the male members of the college joined their female friends & colleagues to protect the honour & dignity of women. They are to write to the Hon'ble Prime Minister of India requesting the Govt. of India to make law so that a rapist is straightway not only hanged but shot dead publically so that a real fear is created amongst these misguided criminals about this heinous crime.
Rashpal Singh Dhaliwal, President CGC conveyed his best wishes for the 2020 resolutions taken by the students & staff of CGC reveal a strongly positive mind-set of our students.