Calligraphy workshop at Bajaj College
Students practiced writing 'Mool-mantra' and other verses from Gurbani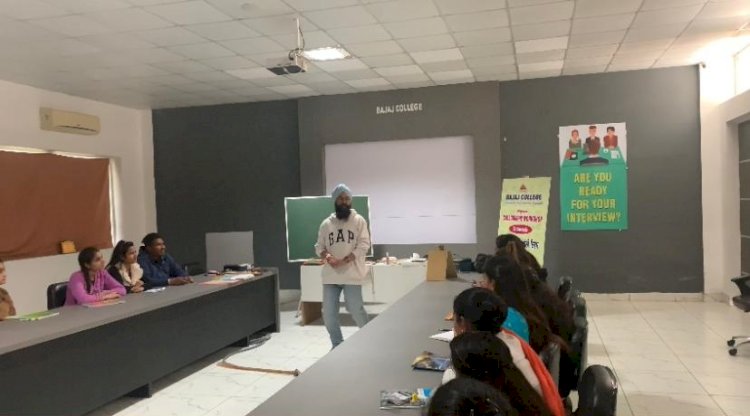 Ludhiana: A workshop on Gurmukhi Calligraphy was organised at Bajaj college (Aff.to PU and situated at Chaukimann) in order to celebrate International Mother Language Day on 20th February. 
The mentor for this workshop was Mr. Davinder Nagi who is the member of Arts Faculty at Guru Nanak Public School, Ludhiana and is also the Founder of Peddlers club, Ludhiana. 
Students learned the art of beautiful handwriting, the knowledge of various pens and tools for calligraphy and other information regarding this art form. They also did hands-on practice and rectified all their mistakes on the spot. To motivate the use of Punjabi language the impressive and eye catchy style of writing Punjabi alphabet was taught by the mentor to the students. They practiced writing 'Mool-mantra' and other verses from Gurbani and also learnt the correct usage of lagan-matravan of Punjabi language. He finally stressed on the fact that learning international languages is a must but one should never forget their mother language because it keeps us bonded with our culture.