CA aspirants felicitated by IQ Education Worldwide
Vibrant celebration was attended by around 130 students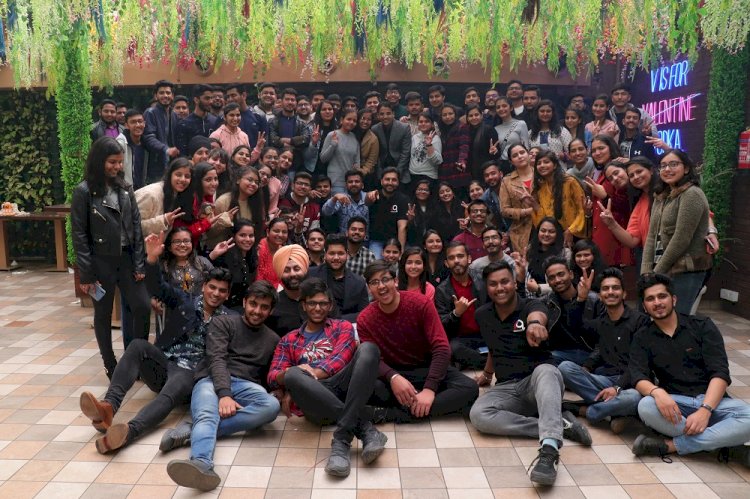 CA aspirants who were felicitated by IQ Education Worldwide in Chandigarh.
Chandigarh: IQ Education Worldwide organised a felicitation ceremony, where more than 110 CA aspirant students were felicitated with awards, among these 10 students bagged All India Ranks (AIR) in the CA examinations of 2019. The vibrant celebration was attended by around 130 students to celebrate the success of students who came out with flying colours in CA exams in Nov 19. The felicitation ceremony was held at a café in Sector 26, Chandigarh.   
During the occasion, Anurag Gupta, Co Founder of IQ Education Worldwide shared his journey and experiences with the students and wished them for their better future in life.
Arvind Tuli, Founder of the organisation shared the reason why he started reaching out to students across India. He said, "There was one student who called from Jammu saying that he wants to study direct tax from me but can't travel to Chandigarh for the same. His call awakened me to my responsibility towards every student and not just those who are in the immediate vicinity. We then created a unique online learning system."
Arvind Tuli also shared the 5 mantras which make IQ Education World wide's online learning experience trustworthy. 
Tuli added,"Students like Nitin Gupta from Ludhiana and Paras Arora (an SRCC Student) who attended the ceremony studied from IQ via a digital platform and cleared the exam with distinction in the respective subjects.
Ishita Mehta who cleared CA Inter exam clinching AIR 5 was also present. She studied from IQ Education Worldwide via digital media like pen drive, and online classes, "I found the study material IQ provided us interesting and easy, which helped me to understand the exam patterns and syllabus," said Ishita.
Another Co-Founder, CA Nitin Goel, motivated students to study hard  to succeed in the CA final exams.