Blind student initiated Plantation Drive during Iconic Week Celebrations of Azadi Ka Amrit Mahotsav at PU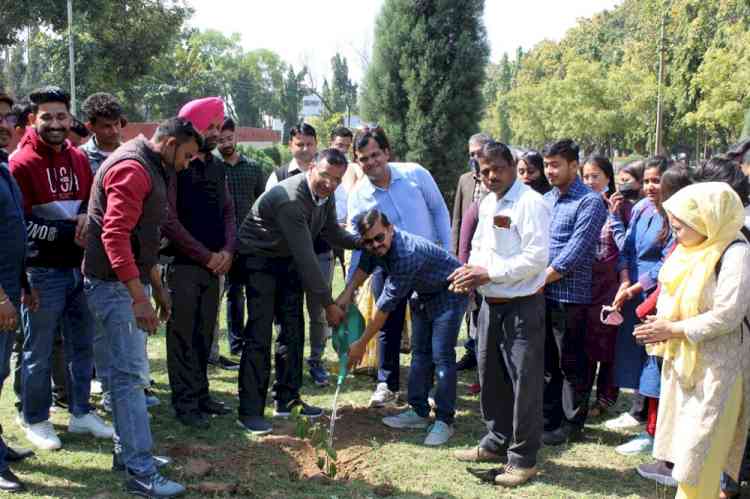 Chandigarh, March 11, 2022: NSS in collaboration with Boys Hostel-3 organized a Plantation Drive on 6th day of Iconic Week Celebrations of Azadi Ka Amrit Mahotsav. Dheeru Yadav, a Blind research scholar and resident of hostel no-3 initiated the drive. With the facilitation of Horticulture division of Panjab University, around 35 samplings of different varieties like Hibiscus, Kaner, Nerium Indicum, Banyan, Neem, Ficus Benghalensis, & Bael were planted by Programme officers, staff and NSS volunteers.
The event was attended by Programme officers including Dr. Shankar Sehgal, Dr. Vivek Kumar, Dr. Lokesh Kumar, Dr. Simran Preet, and Atul Kumar, and 50 NSS volunteers and hostel residents and staff. Dr. Naveen Kumar, Programme Officer in vote of thanks address, mentioned and appreciated the efforts of Dr. J. S. Sehrawat, the convener of the event, hostel staff and NSS Volunteers for smooth conduct of the drive.