BJP slams Sonia, Tarun Chugh says Delhi violence result of Congress provocation
He says surprisingly Congress which orchestrated killings of thousands of Sikhs in 1984 was giving lessons in peace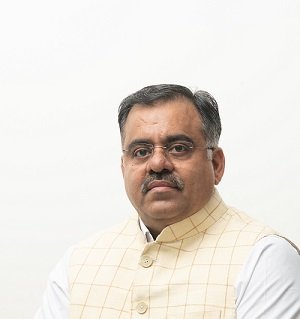 BJP national secretary Tarun Chugh.
Chandigarh: Reacting strongly to Sonia Gandhi's offensive regarding Delhi violence, BJP today said that the violence in Delhi and elsewhere was the result of Congress provocation.
 
In a hard-hitting statement, BJP national secretary Tarun Chugh said, it was strange that Sonia Gandhi was asking "Where was Amit Shah?"  The BJP leader said everybody knows that Shah held marathon meetings with the people concerned to control the situation in national capital.  "Shah was very much there to uplift the morale of Delhi police even as Congress worked hard to break the morale of the cops," he said.
 
Chugh said, in fact, Congress needs to answer where was Rahul Gandhi, when Delhi was burning. "I am surprised to note that the leaders led by Gandhi family, who launched a misinformation campaign about the CAA and provoked people by spreading rumours, were now raising questions over law and order situation and delay in treatment of victims.
 
He said surprisingly the Congress which orchestrated the killings of thousands of Sikhs in 1984 was giving lessons in peace.  Accusing Sonia, Rahul, Priyanka, Kejriwal and the leftists of spreading misinformation and carrying out hate campaign among a section of the populace, Chugh said it was only due to their ulterior motives that misinformed and provoked people were sitting on the roads and streets for last 72 days and were raising divisive and anti-India slogans.  "The same group of people are now firing shots on others. Properties are being set on fire and looted," he said adding that the responsibility lies on those who led the misinformation campaign and provoked the gullible people.
 
The BJP leader said the probe into all the incidents would reveal as to who ignited fire which engulfed Delhi for three days and the accused would be dealt in accordance with law.