Badal promised in 2006 to waive off loans if elected but did nothing in 10 years, says Jakhar
Author(s): City Air NewsLashes out at BJP for its communal agenda, blames Akalis for sacrilege cases Gurdaspur/Batala, September 25, 2017: Punjab Congress president and Gurdaspur candidate Sunil Jakhar on Monday unleashed a scathing attack...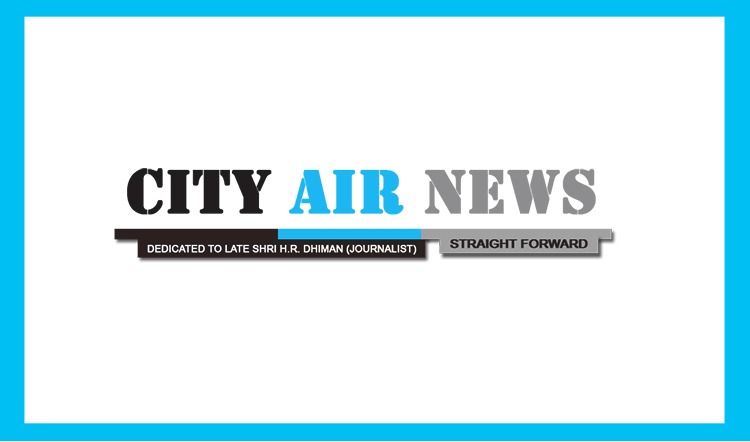 Lashes out at BJP for its communal agenda, blames Akalis for sacrilege cases
Gurdaspur/Batala, September 25, 2017: Punjab Congress president and Gurdaspur candidate Sunil Jakhar on Monday unleashed a scathing attack on the Badals on the farm loan waiver issue, charging Parkash Singh Badal with cheating the people of Punjab by backtracking on his promise to waive off the loans if the Akalis formed the government.
Waving a November 2006 newspaper clipping quoting Badal as saying that farm loans would be waived off if his party came to power, Jakhar told a workers meeting in Batala that despite being elected to the government twice, the Akalis did not give a single penny to the farmers and now had the audacity to criticise the Captain Amarinder Singh government for not giving enough.
If the Badals deemed Rs 2 lakh as insufficient they go and plead th8.2e case of Punjab farmers with Prime Minister Narendra Modi, said Jakhar, pointing out that though the Akalis had left an empty treasury, Captain Amarinder had waived off the loans of 10.25 lakh farmers, of whom 8.25 lakh were those whose entire debt had been waived off.
Jakhar, who later also addressed worker meetings in Gunian and Sidhwan villages, also lashed out at the Akalis for implicating people in Gurdaspur in false cases, against which he had staged protest dharnas. He also expressed concern at the large number of incidents of sacrilege reported during the Badal rule.
Recalling that he had taken up the cause of Gurdaspur on every issue, from farmers to illegal mining problems, Jakhar said he would raise the voice of the people of the constituency in Parliament if given the honour to do so. The state needs money for industrial and other development, for which it needed to fight and raise its voice at the Centre, said Jakhar, promising to take up all issues in the Lok Sabha.
Referring to the SYL issue, Jakhar pointed out that it was Captain Amarinder who brought the Punjab Termination of Water Agreements Agreements Act, 2004, during his previous tenure as Punjab CM to safeguard interests of the farmers. The Congress was committed to protecting the interests of all sections of the society, he added.
Referring to an incident in which 37 people had died in Batala due to unfit drinking water, Jakhar recalled that not only had he staged a protest dharna in the area but had also taken up the issue in Assembly. He promised to take all problems of the people to the Parliament House once elected MP.
Even as Leader of Opposition he had accompanied Badal to meet then Prime Minister Dr Manmohan Singh, Jakhar further recalled, asserting that for him, the interests of Punjab had always been supreme but the Badals had been extremely biased in spending funds in constituencies represented by Congress MLAs during Akali regime.
Jakhar promised the workers that he would fight for central grants for Gurdaspur while Captain Amarinder, who treated him (PPCC president) as his `laadla', would give enough state funds for the region's development.
At Batala, and earlier at Gurdaspur Election Ofice, Jakhar came down heavily on the Bharatiya Janata Party (BJP) over its anti-people economic policies and efforts to divide the country on communal lines. He flayed the Centre for inflation, particularly the unreasonable hike in petrol prices, and the demonetisation which had led to the death of 200 people across the country.
Addressing a meeting of Christian workers at the Election Office, Gurdaspur, Jakhar exhorted them to cast their votes keeping in view the current situation, in which BJP rulers sitting in Delhi were dictating which religion to follow and what to eat or wear.
Vowing to raise his voice any every injustice meted out to the people, Jakhar said the Congress had always been a secular force, in sharp contrast to the BJP, which was threatening the communal harmony of the entire country.
The Congress nominee also flayed the Modi government for imposing GST on packed flour, observing that there was no tax on flour even during the British rule.
Besides MLAs Pargat Singh and Barindermeet Singh Pahra, Congress leader Fateh Jung Bajwa was also present at the meeting, while in Batala, Congress MLA Ashwani Sekhri lauded the nomination of Jakhar as commendable. MLA Sukhbinder Singh Sarkaria was also present.
Date:
Monday, September 25, 2017