Awareness drive under Mission Fateh continues
Ludhiana residents vow to make Mission Fateh successful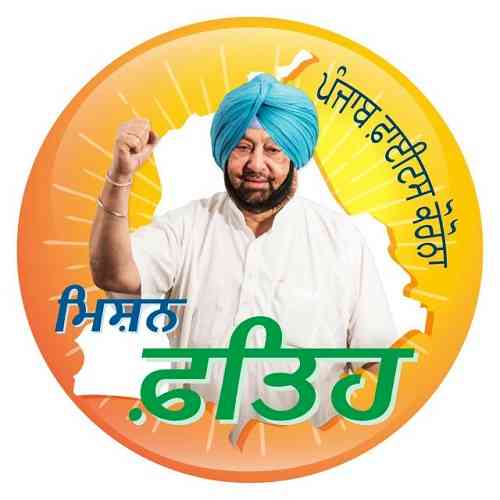 Ludhiana:     Under the Mission Fateh of the Punjab government, the Rural Development & Panchayats Department, Local Government Department and Municipal Corporation Ludhiana have been generating awareness amongst the masses regarding COVID 19.
    Under the aegis of Information and Public Relations Department of Punjab government, these departments carried out awareness through their special vehicles in different parts of the district. On this occasion, even Ludhiana residents vowed to make Mission Fateh successful.
    Mission Fateh campaign has been launched to make the people aware about the precautionary measures taken by the government and the health department to prevent the spread of Corona virus in all rural and urban areas of the state. Under the public awareness campaign 'Mission Fateh' launched by the Punjab government to rid the state of Covid, ground activities are being organised in the district from June 15 to 21, 2020.
    Deputy Commissioner Mr Varinder Sharma informed that during this awareness drive, residents were educated that they can easily remain safe from COVID 19 if they follow all directions of the Punjab government. He said that if we wear masks while going outside, maintain social distancing and wash hands regularly, then we can easily beat this disease.
    The councillors, sarpanches and panches went door to door and in the presence of panchayats and aanganwari workers made people aware about COVID 19. He said that in the current scenario in our country as well as globally, we have to remain vigilant if we want to keep our state and district safe, for which they should not forget three things, wearing masks, maintaining social distancing and wearing hands regularly.
    On this occasion, they also educated the MGNREGA workers that they should maintain at least 6 feet distance between each other at their workplace and should always wear masks, should not share their utensils with others and should not consume tobacco.
    He said that earlier also, the panchayats had played an important role in keeping their respective villages safe by holding checkpoints at the entry and exit of their villages. He said that the EOs, BDPOs played an important role in today's drive. They also appealed to the panchayats that whenever any outsider enters their village, they should intimate the block office and health department immediately.
    Apart from this, the Punjab Government would select the person /organisation uploading their photo on the Cova app at the state level, the list of which would be sent to the district administration so that they would be encouraged through badges and t-shirts. People interested in participating in this contest should download COVA app on their mobile phones and the registration for the same have already started. Besides, people can also get connected with Mission Fateh by giving a missed call at phone number 94653-39933.