Association of Focal Point Industry brings new disinfection sanitizing spraying machine 
To sanitize whole Focal Point Area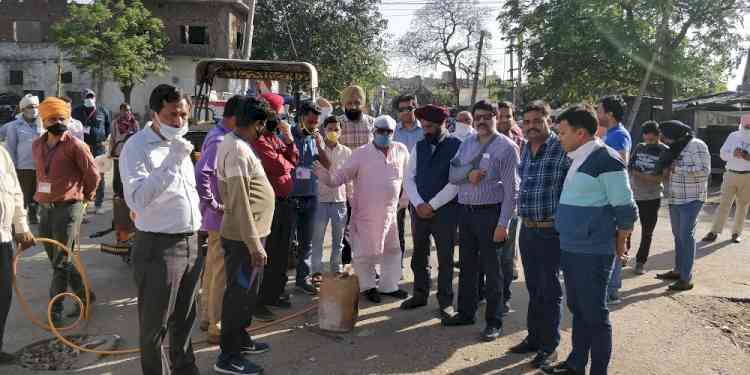 Ludhiana: Association of Focal Point Industry bought a new disinfection sanitizing spraying machine to sanitize the whole Focal Point Area.
Gurpreet Gogi, Chairman, PSIEC formally inaugurated the machine today at Ganpati Chowk, Phase 6, Focal Point, Ludhiana.
Pankaj Sharma said, it becomes the responsibility of each and every member of society to come forward and contribute towards the noble cause. Our country is passing through very tough times and it becomes our duty to come forward and help government in its endeavour to control the pandemic.
"We intend to cover whole of focal point in coming days after which we will go to other areas", said Sharma.
Pankaj Sharma president and Upkar Singh Ahuja patron of association and Sanjay Gupta V P and Vineet Gupta Joint Secretary were also present.
Sanjay Dhiman, Neeraj Dhamija, Kishore Ladia,  Sanjeev Gupta, Sanjay Gupta, Bharat Bhushan and Samir Tangri were present.