Around 5200 women take enjoy free ride in government buses from Ludhiana
Government spends Rs.3 lakh in two days on the free traveling scheme for women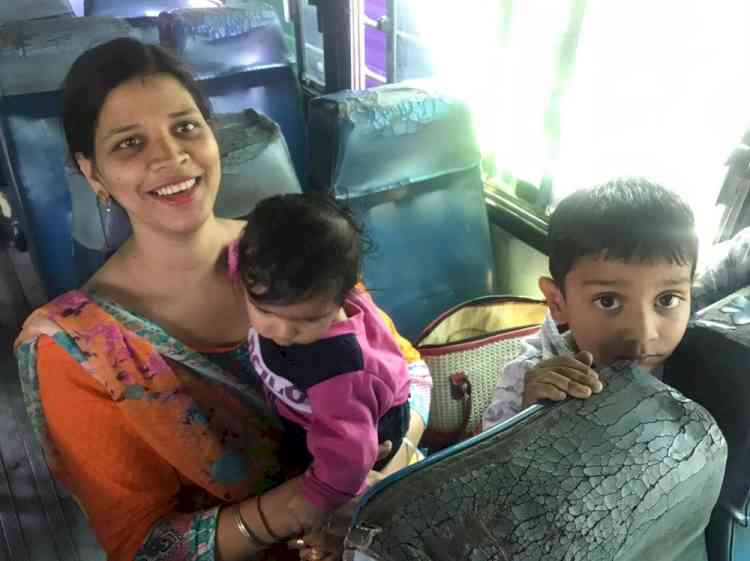 Ludhiana: As many as 5200 women have traveled to different parts of the state from Ludhiana bus stand at free-of-cost in the last two days under the flagship program of Captain Government to provide  free and safe transport services to women passengers. 
Disclosing more information, Deputy Commissioner Varinder Kumar Sharma said that this scheme would transform the entire socio-economic scenario of the state as women would feel more empowered with this ambitious scheme. 
He said that from Amar Shaheed Sukhdev interstate bus stand, around 5200 women have availed the free-of-cost traveling facility which cost Rs. 3 lakh. 
He said that there are about 108 government-owned buses in the Ludhiana depot of roadways that are providing this facility to women travelers. 
The DC added that additional security features like panic buttons and GPS tracking systems have further improvised the safety standards of these buses.
Meanwhile, the beneficiaries also lauded the efforts of the state government to ensure hassle-free and safe traveling services across the state.
Pooja, a passenger on a journey to Jalandhar said she never thought of free bus service but the state government has made it a reality. 
She mentioned that panic buttons and GPS tracking of buses would accord top priority to their safety besides infusing a sense of confidence and security among them. 
Another passenger, Ramandeep Kaur from Shahkot, sais that she used pay Rs 210 as fare from her town to Ludhiana and back to Shahkot but now free bus facility would save her money which she would add into her family budget now. 
Roma from Nabha who visited thanked the state government and said the decision would make a long-term impact from the standpoint of socio-economic welfare of women as it would encourage girls of far-flung areas to rush to major cities to pursue their dreams of getting a higher education and better employment opportunities.