Amity University Greater Noida celebrates 72nd Republic Day
Event was followed up by a campus clean drive, plant samplings, and sweet distribution to all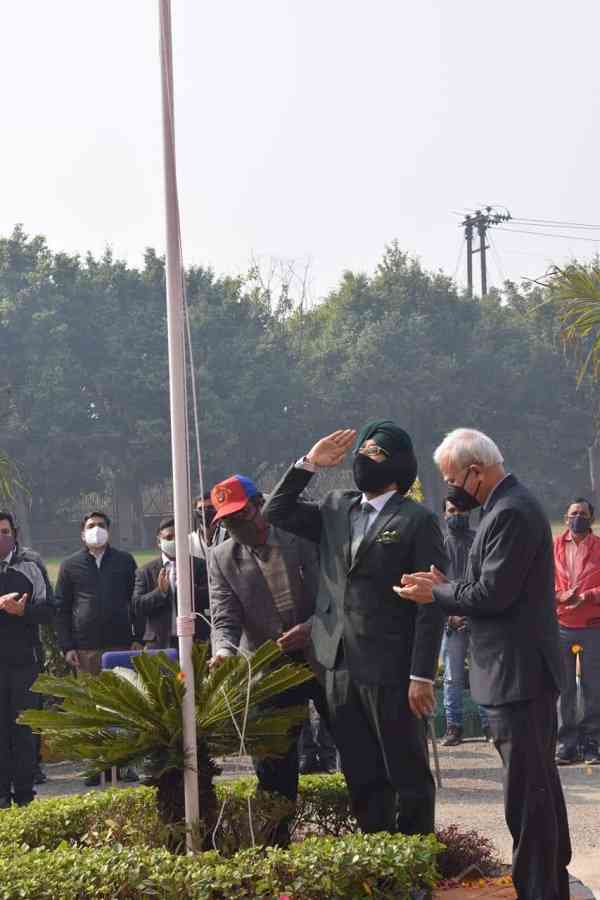 To celebrate the Republic Day of country and journey of the nation from implementation of the Constitution in 1950, the 72nd Republic Day was celebrated at Amity University, Greater Noida Campus with full enthusiasm and happiness. 
 
Dr. Gurinder Singh, Group Vice-Chancellor, Amity Universities unfurled the nation's tricolor flag and saluted the flag followed by the national anthem. The campus was decorated with tricolors balloons and flags.  
 
Dr. Singh in his address talked about the significance of republic day and the role of the constitution in democracy. Dr. Singh explained about all fundamental rights given by constitutions to all Indians, he added that we all should act as a responsible citizen. Dr. Singh added that as responsible citizens we must focus on the overall development of the nation which can only be obtained by the collective efforts of each individual. Dr. Singh mentioned about visions of Amity University and its Founder and motivated all present to work in the same direction.  
 
Lt. Gen J Sikand, DG (SD& VT), Mr. A K Choudhary, Vice President & Registrar, Brigadier H S Dhanny Dean Management, Wing Cdr. J S Jassi Dean Academics, various HOIs, Asst. Directors, staff members, and faculties were present on this auspicious occasion.  
 
Event was followed up by a campus clean drive, plant samplings, and sweet distribution to all.