ALTBalaji and ZEE5 rope in viral sensation Snehil Dixit Mehra aka BC aunty 
To play the parallel lead in Apharan Season 2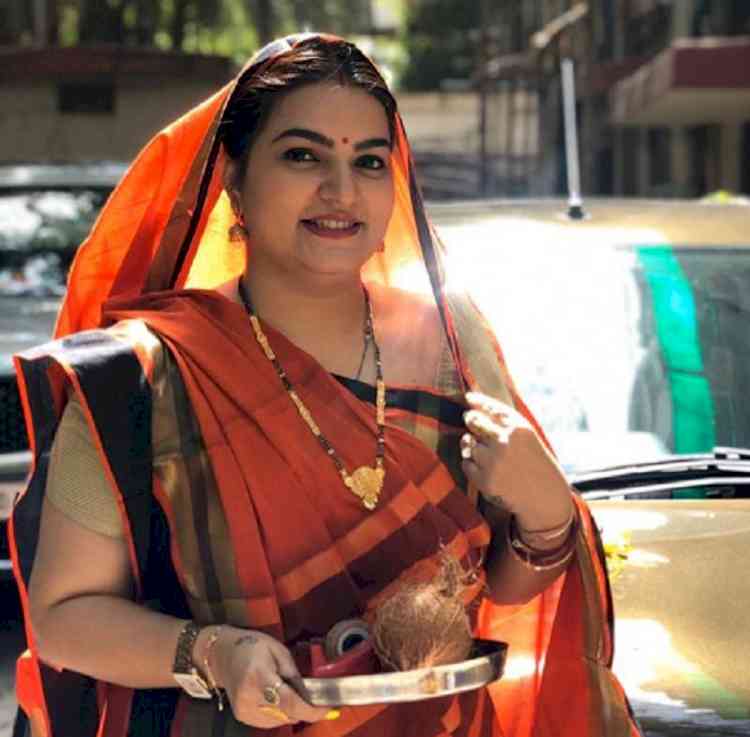 Snehil as BC Aunty.
There's never a dearth of fresh and upcoming talent at ALTBalaji as content czarina Ekta Kapoor continues to encourage the new stars of the future in their shows. Having delighted audiences with a short cameo in the first season of Apharan, Snehil Dixit Mehra aka BC (Bheri Cute) aunty, the famous influencer and creative director of the first show will be seen as the parallel lead in season 2. Blessed with a script filled with twists and turns, one can't wait to see how events unfold in the much-awaited second season by ALTBalaji and ZEE5.
Snehil's no stranger to acting. Her cameo in season 1 saw her shoot to fame with her short scene leaving everyone in splits. Known for her quirky writing style and comic timing, Snehil's latest video, the 'Class of 2025' has taken no time to trend amongst netizens. Having caught the attention of social media and Bollywood celebs as well, one can't wait to see what she has in store in what is set to be a second season to remember. 
Speaking about her role, Snehil Mehra quipped, "I want to thank the makers Siddharth Sengupta and Ekta Ma'am for believing in me and thinking that I will be able to take their vision ahead. With my 17-18 second role in season 1 being highly appreciated, along with the show, it was they who decided that I should be a part of the second season not only as a creative director but also as an actor. I will be playing the parallel lead alongside Arunoday Singh, who helps him in the case. It's a very exciting role, to say the least as the characters are very well etched."
Earning rave reviews aplenty and creating quite a stir amongst audiences, the first season of Apharan saw the show set in the Hindi heartland of Uttarakhand. It was a story of a celebrated cop, who lands himself in a situation where he was desperate not only for money but to fight for his one true love — his wife. In this fight for survival, he had to navigate his way through a kidnapping which evolves into an unknowing murder. The series took an unexpected turn for the worst when he had to investigate his own crime, trying to get out of the web of lies. If you haven't watched the first season yet, we'd like you to catch up on the show by binge-watching all the episodes on the ALTBalaji app before the second season comes to town.