All stakeholder departments must play proactive role for successful implementation of clean air mission for Ludhiana: Ashu
Directs officials to complete tasks under their departments in a time bound manner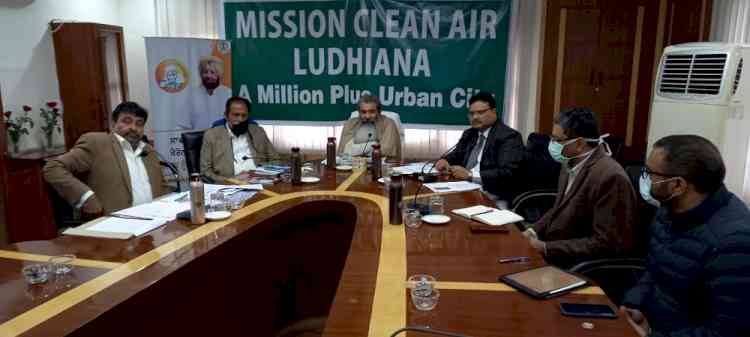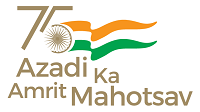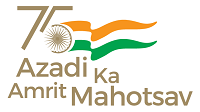 Ludhiana: Punjab Cabinet Minister Mr Bharat Bhushan Ashu today said that although there is a grave problem of air pollution in Ludhiana city and that is why, various stakeholder departments must play proactive role for the successful implementation of clean air mission for Ludhiana which will pave a great path towards the improvement of quality of air thereby positively effecting the health and life of the citizens of the city. He also directed the concerned officials to complete their tasks towards this collective project in a time bound manner.
In order to deliberate on the issues related to control of air pollution of the city and to discuss the various aspects of National Clean Air Program (NCAP) and the scheme of Govt. of India for improvement of air quality of 42 Million Plus Urban Cities as per 15th Finance commission, a meeting was held under the Chairmanship of Cabinet Minister Mr. Bharat Bushan Ashu along with Mayor Mr. Balkar Singh Sidhu, Commissioner Municipal Corporation Mr Pardeep Kumar Sabharwal and Senior Officials from various stake holder departments at Municipal Corporation Zone-D Office, here today.
Mr. Sandeep Bahl, SEE, Punjab Pollution Control Board gave an introduction on the topic and briefed the members present in the meeting about the various issued related to air quality management of the city and about the schemes of MoEF&CC, Govt. of India for improvement of air quality of non-attainment cities. He informed the stakeholder departments that Ludhiana is one of the nine non- attainment cities in state of Punjab and air quality management plan and action required as per action plan has already being approved by CPCB.
The action plan states various stake holders like Municipal Corporation, Ludhiana, Dept. of transport, Dept. of police, Dept. of Forest, Dept. of industries and Commerce, PWD, PSCST, Deptt. of agriculture, District administration and their responsibilities. Further, various activities that are being done under NCAP that are being carried out were briefed to the participants during the meeting.
He informed that Govt. of India has sanctioned Rs. 10 Crore under this scheme to Punjab Pollution Control Board, out of which Rs. 6 Crore has been released by the MoEF for the city of Ludhiana under NCAP. There are proposals to install 4 CAAQMS with 8 display screens in addition to one already installed at Ferozepur Road, Ludhiana and conduct various public awareness programme along with actions as per approved action plan. In addition to this, source apportionment/emission inventory study was conducted by PSCST and TERI as per which various air pollution sources and their contribution towards the pollution load has been categorized. As per the study, road dust contributes 28% of the air pollution, Bio-Mass burning 18%, Vehicular pollution 16% and the industrial pollution contributes 35% towards the total air pollution load of the city. The study presented short, medium and long term recommendations for improvement of air quality in the city of Ludhiana including action plan to manage road dust, industrial, transport and other sectors
Mr. Amanjit Singh, Consultant, CPCB for NCAP program gave a detailed presentation on both the schemes. He briefed the participants in the meeting that the NCAP scheme was launched by MoEF&CC in Jan 2019 with aim to reduce PM10 values by at least 20% from 2017 levels.
Now, as per 15th Finance Commission funds have been allocated to Urban local bodies for improvement of air quality, under this Rs 52 Crore have been allocated to Ludhiana City, out of which Rs 26 Crore is going to be released to the Municipal Corporation, Ludhiana. Under this assessment criteria has been defined based on a) Strengthening of institutional framework b) Cause analysis of air pollution c) Progress on action plan d) Quantification of air quality.
Officials from various stake holder departments were briefed about their roles and responsibilities under these programs and
MC, Ludhiana was advised by the Chairperson to prepare DPR for utilization of funds received by MC, Ludhiana from Govt. of India which are to be utilized towards Handling and disposal of municipal solid waste effectively, Improvement of road infrastructure for smooth traffic movement, Regular and mechanical cleaning of roads, Increasing green cover in city, Imposing ban on burning of garbage and Providing intelligent traffic lights for smooth traffic movement.
Mr. Pardeep Kumar Sabharwal, Commissioner, Municipal Corporation, Ludhiana informed that with the effective partnership of all the stakeholder departments, these schemes will be implemented successfully and will certainly bring down the air pollution load of the city.
Mr. Bharat Bhushan Ashu applauded the efforts made by Municipal Corporation, Ludhiana and Punjab Pollution Control Board for sensitizing the issue and informed that these schemes will certainly be boom for the city for reducing the air pollution levels. He said that providing clean air to Ludhiana residents has always remained one of his foremost priorities.