All 34 primary contacts including family members of Corona positive patient test negative
Deputy Commissioner exhorts people to strictly follow the curfew to prevent the further spread of this deadly virus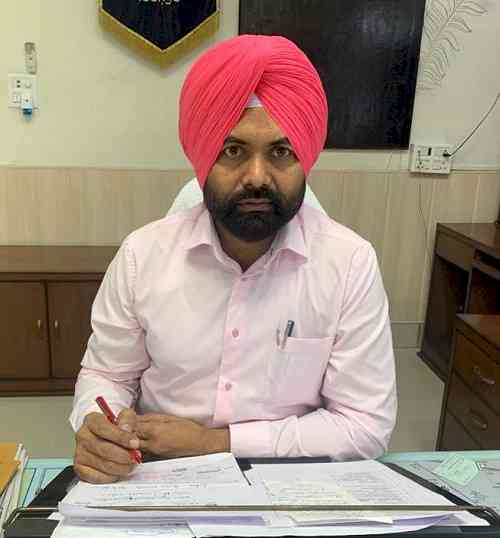 Mr. Kulwant Singh,Deputy Commissioner Ferozepur.
Ferozepur: Bringing respite to the people of Ferozepur, the test results of all 34 primary contacts of a 27-years old COVID-19 positive patient have been reported negative on Monday.
Divulging more, Deputy Commissioner Ferozepur Mr. Kulwant Singh said that the administration had collected the sample of 34 primary contacts of the positive case belonging to village Wara Bhai Ka and all of them have been tested negative. Mr. Kulwant Singh said that negative tested these 34 persons comprised of family members of the positive patient including his 57-years old father, 50-years old mother, 26-years old wife and two years old son.
The deputy commissioner further added that the danger looming over Ferozepur of Virus outbreak has averted for now but not completely over yet adding he exhorted people to stay inside their homes to keep the district from the COVID-19 outbreak. He said that the Corona positive patient was shifted to the isolation ward of Civil Hospital and no symptoms have been surfaced in the patient so far as the patient was still healthy.
Mr. Kulwant Singh called upon people to take care of personal hygiene besides wearing masks, maintaining social distancing, washing their hands intermittently and avoiding stepping out of their homes as that was the only way to win over the fight against Corona Virus.