75th Independence Day Celebration Week
The event aimed to revive the euphoria of 'Quit India Movement' among the young generation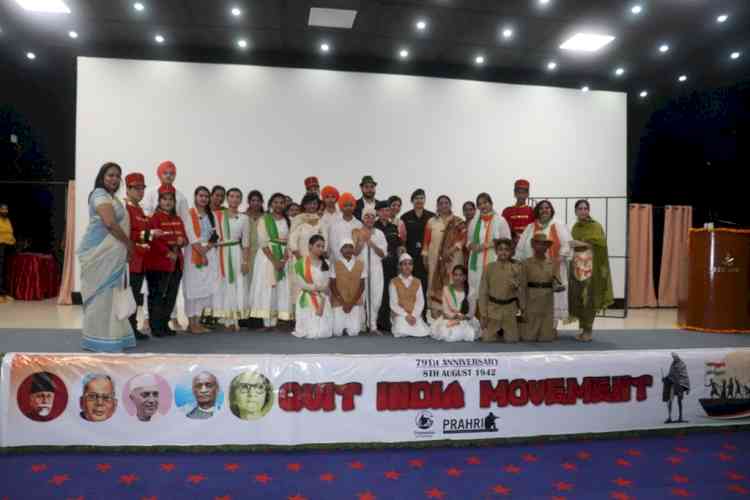 Jalandhar: In order to commemorate the sacrifices of the freedom fighters in our struggle for Independence of the nation, an event on the theme of 'Quit India Movement' was organised on the eve of Swarnim Vijay Varsh & Azaadi ka Amrut Mahotsav (75th Anniversary of India's Independence) by Vajra Corps today at Jalandhar Cantt.
The event aimed to revive the euphoria of 'Quit India Movement' among the young generation and develop the spirit of nationalism to make them understand the landmark event that paved the path for India's struggle for freedom from British colonialisation. The movement had instilled new confidence amongst the Indian masses and aroused a spirit of sacrifice in them.
The event commenced with a video clipping on 'Quit India Movement' which was followed by a scintillating play enacted by the children from various schools of Jalandhar Cantt depicting the heroism of our freedom fighters in our struggle to achieve Independence for the nation.