739 villages of Punjab declared themselves tobacco free villages by passing resolution
Tobacco increases health risks especially by spreading infectious and contagious diseases such as covid-19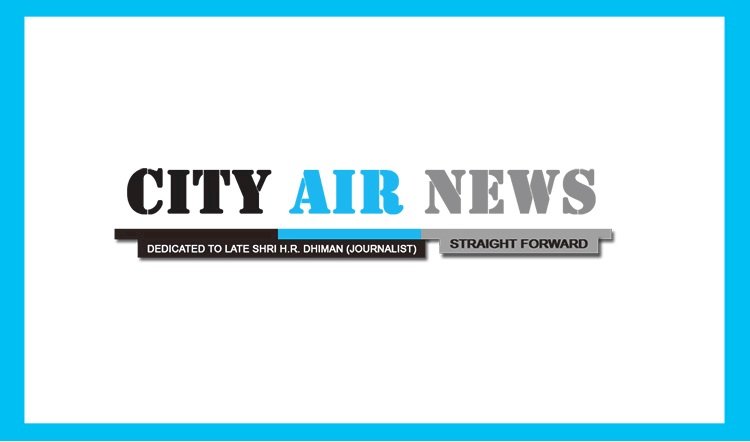 Chandigarh: "Tobacco use is a major threat to public health globally and working as spreader tool to increase the chances of infection of corona virus among the populations. Smokeless tobacco users first of all are prone to deadly diseases and early death, and secondly users have a tendency to spit in public places, and therefore it increases health risks especially by spreading infectious and contagious diseases such as COVID-19. It was disclosed by the Health Minister Mr. Balbir Singh Sidhu on the occasion of World No Tobacco Day.
           
The Minister said that the use of smokeless tobacco also creates an unhygienic environment which further spreads the diseases. He appealed to   all the citizens of the Punjab, not to spit and use tobacco in public places because it also spreads  other infectious diseases including COVID-19 & Tuberculosis. Now Rs. 500 penalty will be imposed for spitting in public places.
 
Mr. Sidhu said that Punjab Government has launched a statewide awareness campaign to highlight the deadly harms of smokeless tobacco use and motivate people to quit especially amidst corona virus outbreak. The evidence-based campaign includes the launch of a pretested Public Service Announcement (PSA) entitled "I Don't Believe", which focuses on the health harms that smokeless tobacco users are prone to, and are at a heightened risk for cancer compared to non-users. These cancers can form within five years of regular use. The campaign has been designed  and developed with the technical support of Vital Strategies, a global public health organization.
 
Underlining the features of statewide awareness campaign, he further said that the 30-second long PSA shows a smokeless tobacco user initially refusing to believe in the health harms caused by tobacco use. Eventually, he is diagnosed with oral cancer and subsequently dies from the disease. Towards the end, the PSA encourages people to quit tobacco use to fight the ongoing COVID pandemic and call the national quit line number (1800-11-2356) or the missed call number (011-22901701) in case they need help to quit smoking. "The Govt. of Punjab has banned smoking /spitting tobacco in public places under section 268, 269 & 278 of Indian Penal code, 1860" he added.
 
Dr. Nandita Murukutla, Vice President, Global Policy and Research, Policy, Advocacy and Communication, Vital Strategies, said "Hard-hitting mass media campaigns are a powerful tool in tobacco control. We commend the state's health department on the timely launch of 'I Don't Believe' and promoting the campaign widely across Punjab. By showing the deadly health harms  of tobacco use, the campaign will encourage current smokeless tobacco users to quit and deter potential users from starting in the first place."
Facts about tobacco control efforts in Punjab 
The state of Punjab is implementing the Cigarettes and Other Tobacco Products (Prohibition of Advertisement and Regulation of Trade and Commerce, Production, Supply and distribution) Act, 2003 and Rules. The following are some of the major steps taken so far.
 
•          Challans under COTPA, 2003: Total 21,446 (2019- 20) & 23,886 Challans (2018-19) have been issued against the violators in the State under Cigarette and Other Tobacco Products Act, (COTPA) 2003 in the last two years.
 
•          Tobacco cessation centers: Tobacco cessation centers have been established in all the districts of the state. Free cessation medicines such as Tab Bupropion, Nicotine gums and patches are being provided in these centers. A total of 20,239 tobacco users have received services at these centers between 2019-20.
 
•          Ban on smokeless tobacco, pan masala and spitting during COVID 19 pandemic: 12 districts have prohibited the production, manufacture, import, export, transport, sale, distribution, storage, advertisement and use of smokeless tobacco, pan masala and similar products which induce or encourage spitting or its use and spread of dangerous and epidemic disease under Section 144 of CrPC Act, 1973.
 
•          Ban on E-cigarettes: Punjab was the first state to declare E -Cigarettes as an unapproved drug in 2013 under Drugs & Cosmetics Act. The verdict from two court cases in districts Mohali (Fine 1 lakh & 3 year imprisonment) and Sangrur (Fine Rs 55,000 & 3 year imprisonment) have penalized sellers of E-cigarettes under the Drug and Cosmetic Act.
 
•          Permanent ban on Hookah bars: A bill proposed by the Hon'ble Health Minister of Punjab to permanently ban Hookah/Hookah bars in the state has been passed by the legislative assembly and approved by The President of India (Notification dated 18th Sept 2018).
 
•          Tobacco free villages: In the state, a total of 739 villages have declared themselves tobacco free villages by passing the resolution.