70 designers and students from Jalandhar to participate in Lavanya 2020
Students belong to Apeejay College of Fine Arts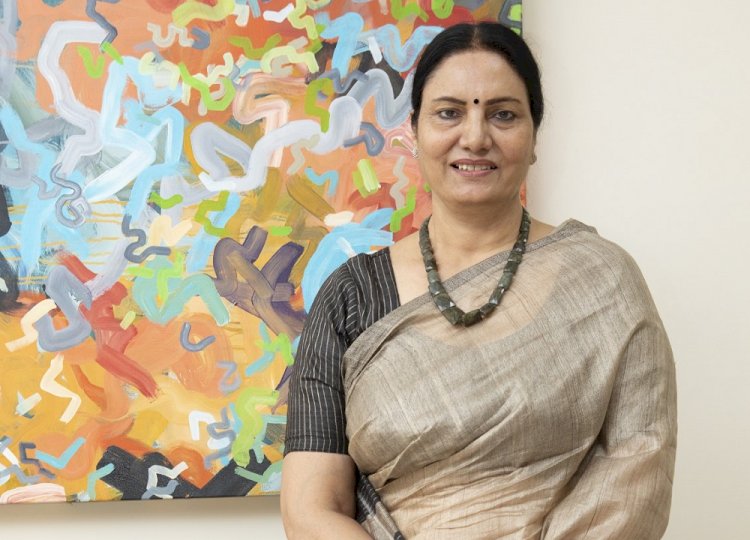 Principal Dr. Sucharita Sharma.
Jalandhar: 70 designers and students of Apeejay College of Fine Arts, Jalandhar are going to participate in Lavanya 2020 on February 26, 2020 to be held at Apeejay School, Sheikh Sarai, New Delhi.
Principal Dr. Sucharita Sharma giving the information about Lavanya 2020 said that this time our designer students are going to set the new definitions of fashion in glamour world. The theme of Lavanya 2020 is "Fashion is for everyone". Through Lavanya 2020, our students want to establish an idea that to wear designers' clothes, one does not need to have necessarily a typical model like physique and looks but a simpleton person can also attract attention and appreciation wearing these clothes. Even the pregnant women can feel more confident about themselves wearing these clothes. These clothes where on hand will reflect the unity in diversity of India; on the other hand it will also demonstrate sensitive social issues. 
She added in this Fashion Show, heads of reputed designer houses of India will act as judges and even as audience, many leading designers' will be the part of this gala evening.
She thanked Mrs. Sushma Paul Berlia, President, Apeejay Education Society for providing the students of ACFA this golden opportunity to showcase their talent on such huge platform.